Crystal Renn Shockingly Svelte In New Pics (PHOTOS)
Update: Fashionista contacted Renn's agent Gary Dakin who said, "She is still a 39-40 hip (she fluctuates like any woman), and a solid size 10. She has no urge [to lose weight]."
He added, "She's an amazing model. She can make herself look bigger or smaller depending on what the client wants."
---
Plus-size model Crystal Renn looks shockingly svelte in photographs for the Fashion for Passion campaign shot by Nicholas Routzen. We first noticed she looked thinner in May at the Chanel Cruise show, but her agent said she wasn't trying to lose weight.
These are one set of images we actually hope were photoshopped, for her sake.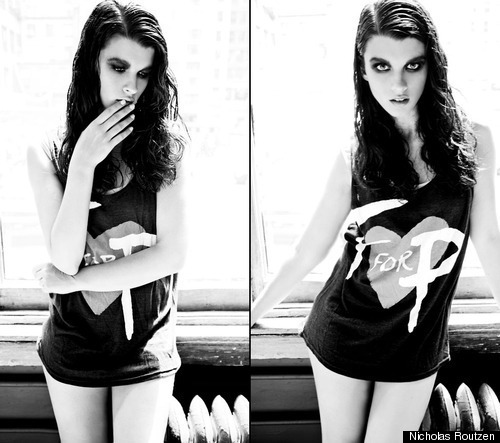 Here is Renn in 2005: