When it comes to picking on Illinois Democrats, Illinois Republicans have no shortage of fodder. There is the classic "Daley machine" to rail against, the nightmare budget and, of course, Rod Blagojevich.
Blagojevich has been a particularly easy target for the GOP. Republican gubernatorial candidate Bill Brady has linked Governor Pat Quinn to his predecessor in television ads, and now the Illinois Republican Party is selling everything from t-shirts to wall clocks asking voters to "Unplug the Machine."
The merch features Blagojevich blow-drying his famous locks, and an elephant unplugging his hairdryer. Check out the graphic here (thanks to the Capitol Fax blog for pointing out this gem):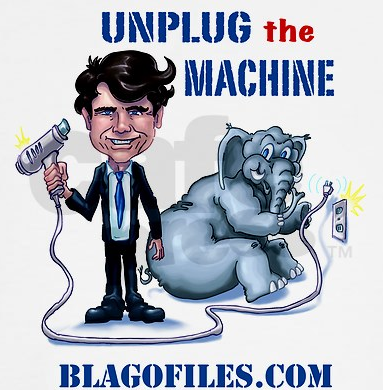 Want to express your anti-Democrat sentiment on the golf course? Pick up a polo!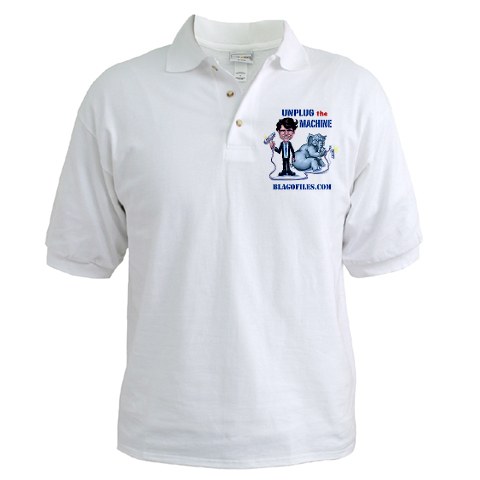 You know who hates Democrats? Fido! Get him in on the action as well: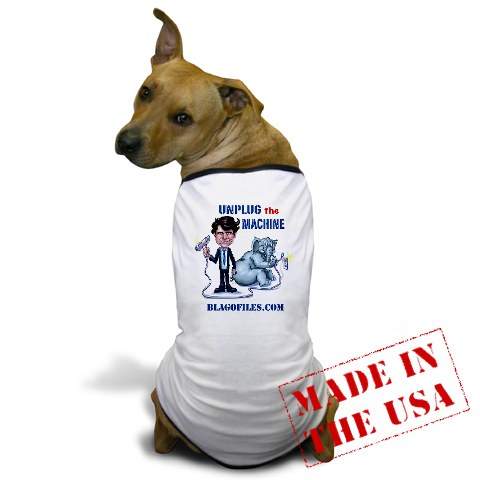 Is it time for Republicans to win in Illinois after years of defeat? We will see in November. Until then, let your guests know what time it is under your roof: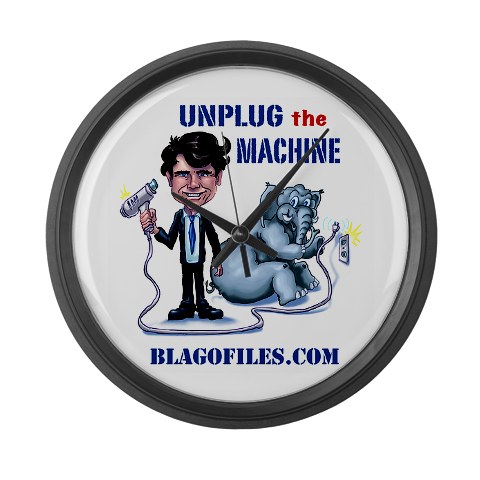 Check out the full array of merch here.