World's Largest Farmers Markets (PHOTOS)
There is perhaps no better supplier for locavore eating then farmers markets for from farm to fork dining. There are 5,274 farmers markets in the United States. The number has grown annually since 1994, when the USDA recorded a mere 1,755 farmers markets. Over 19,000 farmers in the United States sell their produce at farmers markets. According to Planet Green's Know Your Farmers Market quiz, farmers are able to take home ninety percent of each dollar earned. Additionally, 82 percent of food sold at farmers markets is labeled organic by the USDA. Bill McKibben said, "The farmers market became our metaphor for how to think creatively about food in this country." We here at HuffPost Green couldn't agree more and so we decided to investigate some of the world's largest farmers markets.
From Australia to Spain, Wisconsin to Seattle, vote on your favorites. And as always, we want to hear from you. What are your favorite farmers markets?
Tokyo Central Wholesale Market (Tokyo, Japan)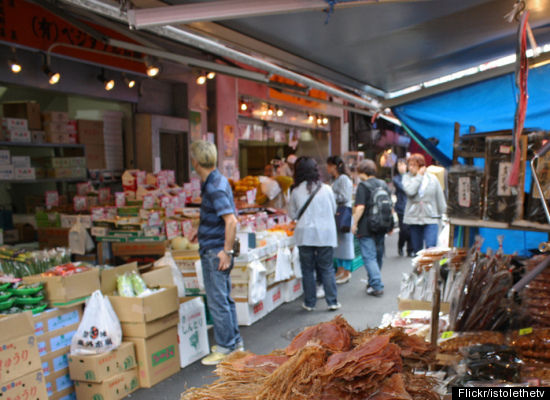 Total comments:
62
|
Post a Comment
Rate Current Top Largest Farmers Markets
Maybe Next Time
Worth a Visit!
Current Top Largest Farmers Markets
For a database of the country's farmers markets, check out Local Harvest or find your local farmers market on the USDA's database, Know Your Farmers, Know Your Food. For a map of the nation's farmers markets, take a look at the Farmland Locator Map. You can even consider volunteering at your favorite local market.