Animals Trained To Have Amazing Skills (PHOTOS)
Animals can do some pretty neat things. We found that all across the globe amazing animals have been trained to aid society. Dolphins and sea lions are working as anti-terror officers for the United States Navy, Germany has recruited the help of Sherlock the vulture to find corpses and uses bees to test the air quality near eight airports, while China employs dogs to detect drug smuggling.
Vote on your picks for the top animals that are trained with neat skills and, as always, tell us about your favorites in the comments.
Dolphins And Sea Lions in the United States Navy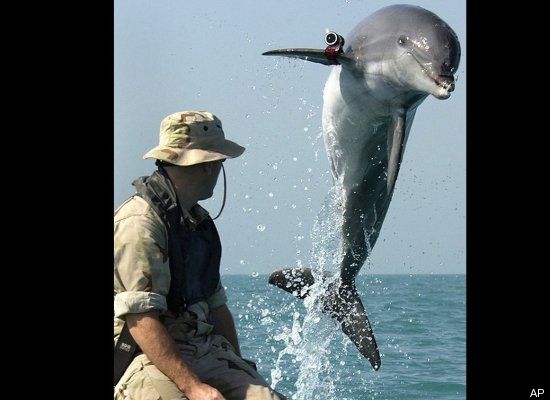 Total comments:
31
|
Post a Comment
Sort of Neat
Super Talented!
Rate Neatest Trained Animals