Crista Flanagan, who plays switchboard operator Lois Sadler on 'Mad Men,' covers the August issue of 'Playboy' in nothing but panties and a necktie. It's the same pose Toni Lacey struck for the 1960 cover, and inside the magazine Crista, 34, recreates more 60s pinups in a feature accompanied by reproductions of vintage ads.
"I really did feel like I was re-creating something and that I was bringing to life these women who already posed for Playboy in the '60s," she told Playboy. "If I tell a friend I did this, they think I'm completely naked. ... This was not Crista filling your wish list out. This was trying to capture an era."
PHOTO: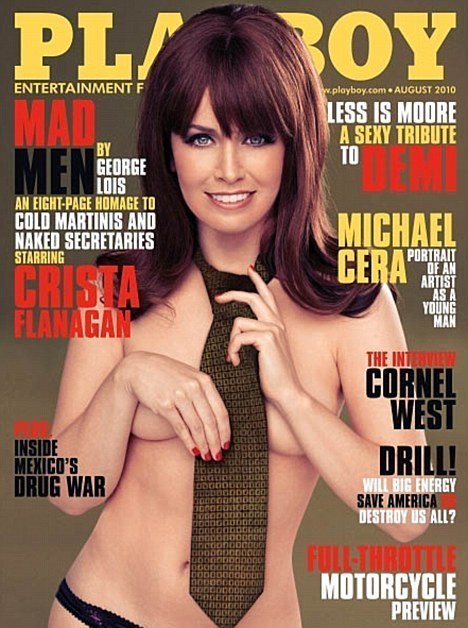 SUBSCRIBE AND FOLLOW
Get top stories and blog posts emailed to me each day. Newsletters may offer personalized content or advertisements.
Learn more