12 Most Overcrowded Beaches In The World (PHOTOS, POLL)
During the summer, a day at the beach can be the ultimate getaway. In the midst of a heatwave, however, it can turn into a real-life version of Where's Waldo? from hell. We've compiled a list of the most notoriously overcrowded beaches so you know exactly where NOT to go the next time summer heat strikes.
Did we miss one? Send us your craziest overcrowded beach photos.
Find a picture, click the participate button, add a title and upload your picture
Golden Mile Beach - South Africa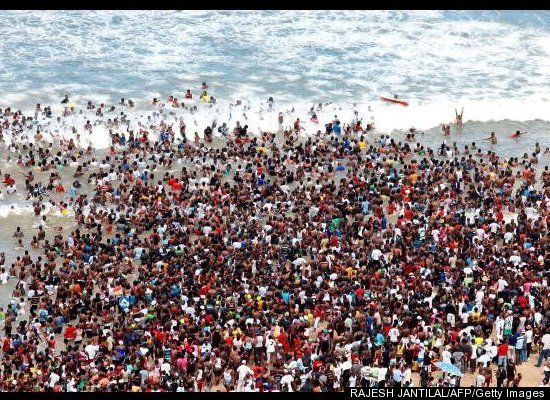 Total comments:
129
|
Post a Comment
The more the merrier.
A bad dream.