Handy Google Search Tips: 19 Simple Tricks You Need To Know
Google may be expanding into cell phones, operating systems, and tablet PCs, but it's still known best for search.
Google's engineers have tricked out the search engine with a number of tools, shortcuts, and features that can help you better access the information you're after--whether it's finding out how many Euros to the dollar, when your favorite team is playing next, or whether to leave home with an umbrella.
We've compiled our favorite Google search tricks. Got others to add? Let us know in the comments below, or add one to our list using the "Add a Slide" button.
(H/T Quick Tips, New York Times, The Geek Stuff)
Tell us about other search tricks you love! Email us at technology[at]huffingtonpost.com, or add your tip by clicking 'Add a Slide'!
Find a picture, click the participate button, add a title and upload your picture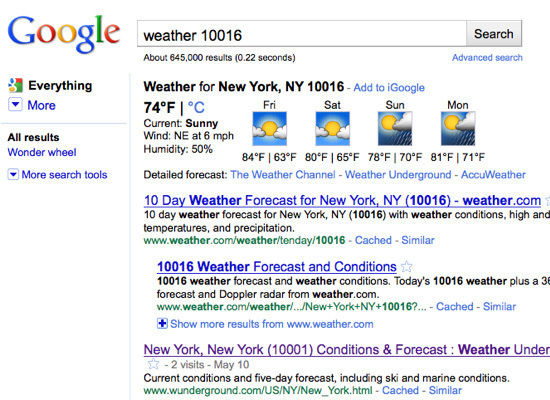 Total comments:
372
|
Post a Comment