LeBron James is already trying to make it up to his former fans in Ohio by taking out a full-page ad in the Akron Beacon Journal, his hometown paper.
"Akron is my home, and the central focus of my life. It's where I started, and it's where I will always come back to," James explains. "You can be sure that I will continue to do everything I can for this city, which is so important to my family and me. Thank you for your love and support. You mean everything to me."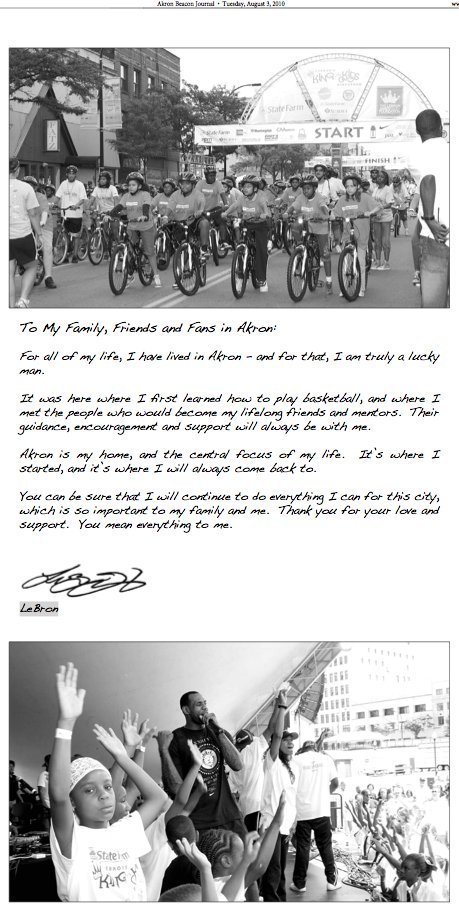 SUBSCRIBE AND FOLLOW
Get top stories and blog posts emailed to me each day. Newsletters may offer personalized content or advertisements.
Learn more