Amid controversy over hiring a white fashion director, Essence has put three black supermodels on its 40th anniversary cover. Critics like Michaele angela Davis said the appointment of Elliana Placas to the fashion director post "hurt, literally, spiritually," while Najwa Moses asked, "How could such a prestigious title who is deeply rooted in its target audience let someone who is not even apart of the African Diaspora detonate our image? How can a White woman dictate and decide what style and beauty is for the Black woman?"
In any case, the September issue features Iman, Naomi Campbell and Liya Kebede, representatives of the mag's 40 Fierce & Fabulous Women. Check out the cover below.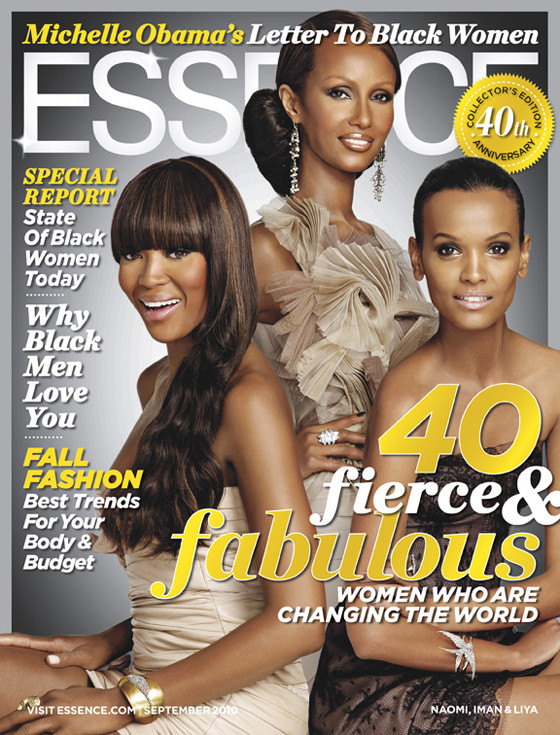 SUBSCRIBE AND FOLLOW
Get top stories and blog posts emailed to me each day. Newsletters may offer personalized content or advertisements.
Learn more