12 U.S. Cities Where Incomes Plummeted Last Year (PHOTOS)
Personal incomes declined last year throughout most of the nation, with the exception of a few regions propped up by federal funding, according to a report released by the Commerce Department on Monday.
Of the 52 largest metropolitan areas in the U.S., personal incomes rose in only three -- Washington, D.C., San Antonio and Virginia Beach, Va -- where the biggest gains were among federal government and military workers.
Areas with a high number of housing and finance jobs, including Los Angeles, New York and San Francisco, experienced some of the most drastic declines. And areas with plummeting housing prices and high unemployment like Nevada and Florida experienced some of the biggest year-over-year personal income drops, the WSJ noted.
Overall, personal income fell in 223 metropolitan areas, increased in 134, and remained unchanged in nine. In the majority of areas where personal income increased, the Commerce Department attributes a major portion of the rise to a jump in transfer receipts like unemployment benefits.
The following 12 metropolitan areas endured some of the nation's steepest personal income declines in 2009:
Los Angeles, California: -3.8%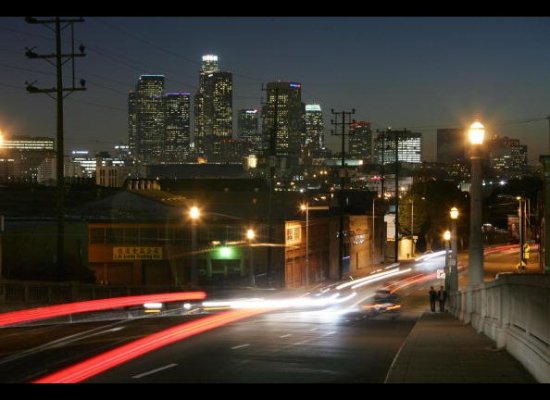 Total comments:
405
|
Post a Comment
Incomes Won't Budge
Set For A Rebound
Cities Where Incomes Are Falling
How have you been impacted by the financial crisis -- and how are you bouncing back? What are you doing to help prevent America from ever becoming a Third World nation?
SHARE YOUR STORY!
We want to hear how you and those you love have been affected, how you are recovering, and what you're doing to improve your own community -- and, by extension, the entire country. Let us know in writing or upload a video to YouTube and send us the link, and we will add your story to the map!
Pledge for the American Dream!
I pledge to spend at least 4 hours this month strengthening my community so America never becomes a Third World nation.
Subscribe to the HuffPost Money newsletter!