Marc Jacobs Talks About His Body: 'It Was Hard To Keep My Clothes On' (PHOTOS)
Marc Jacobs was interviewed by Calvin Klein for the September issue of Harper's Bazaar and the newly-single, Bang-fragrance-purveying designer talked about the topic on everyone's mind: his body. Jacobs said, "When guys started looking at me and asking me out on dates, I felt way better about myself. So it was hard to keep my clothes on, actually. And whenever I was asked to take my clothes off, I was like, "Sure! I haven't worked out for three years to keep this all under wraps."
He also touched on creating wearable clothes, explaining, "I'm not interested in making stuff for museums; I want the clothes to be worn. I don't care if the girl sits on a curb in them after a party and they're destroyed. I have to believe that there's going to be a life for these things. Otherwise, I wouldn't send them down the catwalk."
Regarding his fall collection, Jacobs revealed, "At one point, I got really into this melancholy mood. The New York collection is really a reflection of my personal life. It's not literally a reflection, but it definitely permeates. [For fall] we wanted to do something that was quite sober and very pretty in color, with just touches of yellow. It was the most beige and gray collection I've ever done in my life, really very little pattern. We looked at old photographs, and it wasn't the images in the photographs that were interesting; it was the sepia tones, the blacks and whites and grays."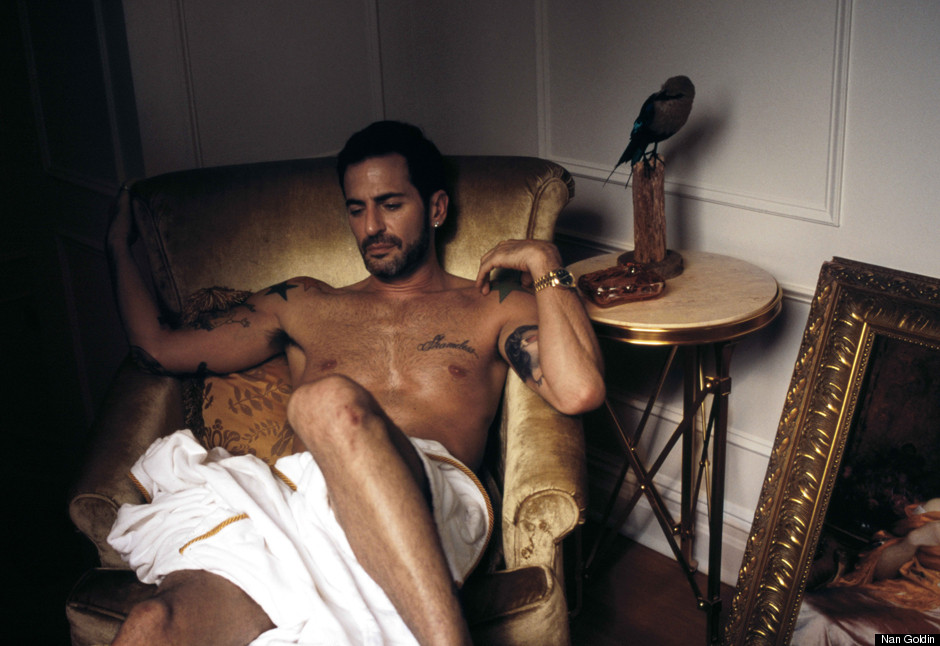 Photo by Nan Goldin.