James decided to fire back via twitter on Tuesday night.
"Don't think for one minute that I haven't been keeping mental notes of everyone taking shots at me this summer. And I mean everyone," James tweeted.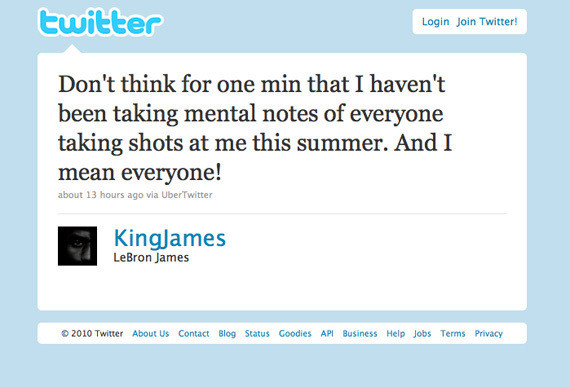 SUBSCRIBE AND FOLLOW
Get top stories and blog posts emailed to me each day. Newsletters may offer personalized content or advertisements.
Learn more