From Jezebel comes perhaps one of the best style stories this summer: a witch on eBay is auctioning off a booty enhancement spell. Via moonstruck9000: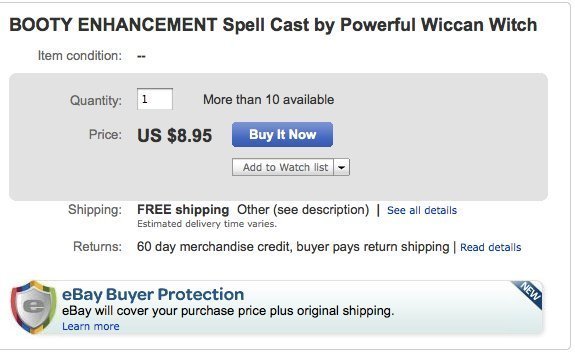 She's so serious about her services that she will even pay your return shipping. Need more info about the seller?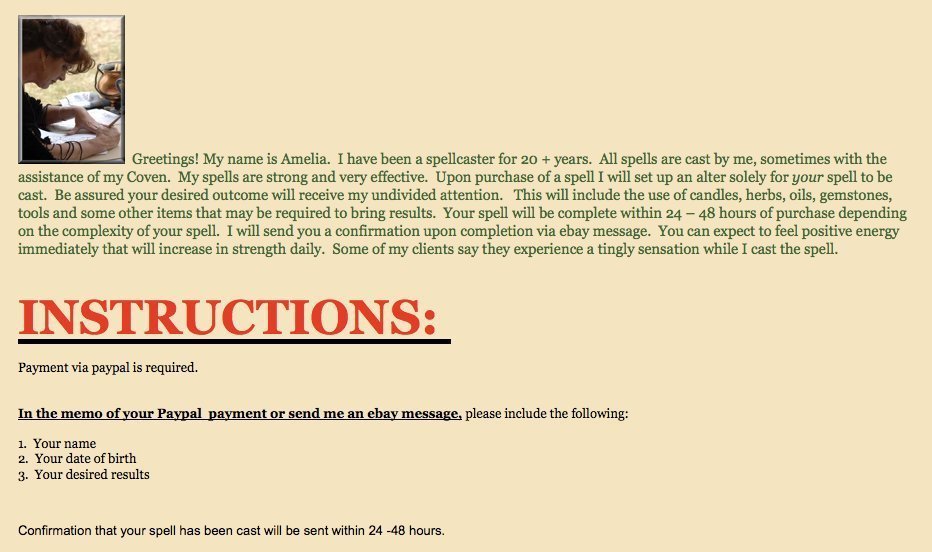 What if you'd like to make multiple purchases?

Still don't buy it? From the Feedback section: "A DARK CLOUD HAS BEEN LIFTED!!," "GOT MY 9TH GRADE GIRLFRIEND BACK 20 YRS LATER," and "This is my fourth time using you. You are amazing. Thank you for everything." To be fair, moonstruck9000 is a top-rated seller with 99.8% positive feedback. She also purveys spells for breast enhancement and the call/write/contact me spell, which surprisingly costs one dollar more to "Buy Now."
(Via Jezebel)