In an interview with GQ, LeBron James opened up and discussed Cleveland Cavaliers owner Dan Gilbert, the possibility of playing for the Cavaliers again and growing up in Akron, Ohio.
"My mother always told me: 'You will see the light of people when they hit adversity. You'll get a good sense of their character.' Me and my family have seen the character of that man," James said.
James also touched on growing up in Akron and hating Cleveland as a kid. According to ESPN, James told GQ, "Clevelanders, because they were the bigger-city kids when we were growing up, looked down on us. So we didn't actually like Cleveland. We hated Cleveland growing up. There's a lot of people in Cleveland we still hate to this day."
Despite that hatred growing up and the way Clevelanders feel about James now, the new member of the Heat said he isn't ruling out playing for the Cavaliers again. "If there was an opportunity for me to return and those fans welcome me back, that'd be a great story."
Click here for more, and check out the full story in the September issue of GQ. Scroll down for the cover image.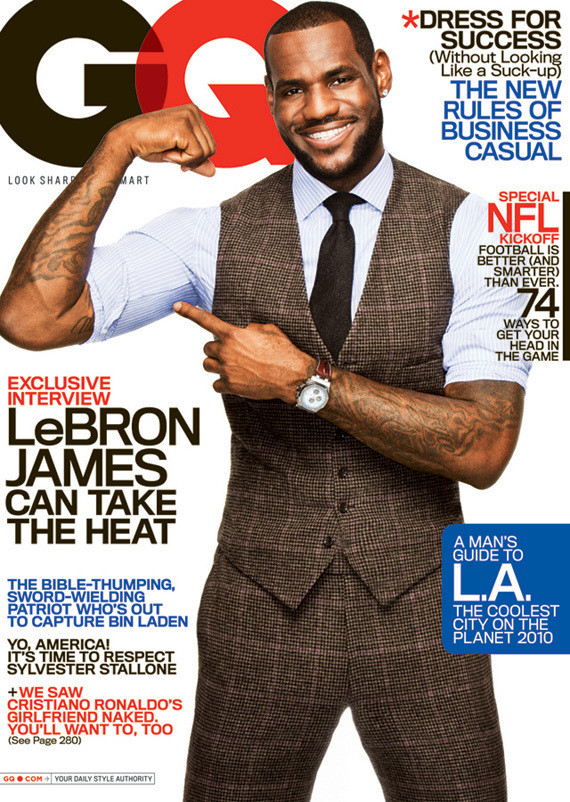 SUBSCRIBE AND FOLLOW
Get top stories and blog posts emailed to me each day. Newsletters may offer personalized content or advertisements.
Learn more