August 24 Primary Election: A Look At The Day's Hottest Races
Voters in five states are heading to the polls on Tuesday to decide the outcome of some of the most contentious and pricey primary elections and runoff fights so far this year.
In Florida, candidates have funneled a staggering $100 million into races taking place today, setting a new record for the most expensive primary campaign in state election history. In Arizona, the issue of illegal immigration has dominated the political discourse and has seeped into a host of races across the country. Meanwhile, Sarah Palin's shadow looms over the Republican primary showdowns unfolding in Alaska.
In Vermont, one of five gubernatorial candidates is poised to secure the state's Democratic nomination and advance to compete in gubernatorial general election considered to be a toss-up. And there's more political action taking place in Oklahoma too, including two congressional runoffs.
Here's everything you need to know about the hottest Aug. 24 primary races:
Arizona: GOP Senate Primary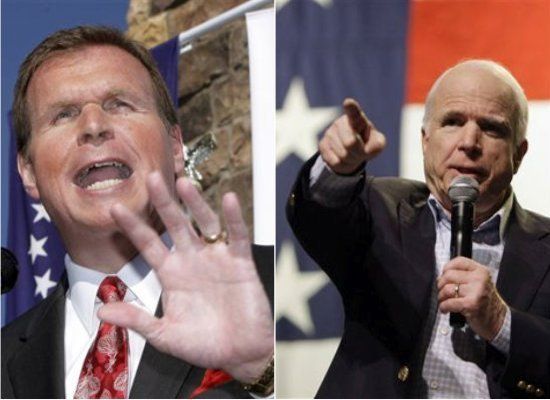 RoboCafe

said on 25 Wednesday 2010 am31 7:59 am:


Very true. They are finally learning one of the first rules you learn as a kid. No take backs.
Total comments:
5424
|
Post a Comment
Subscribe to the HuffPost Hill newsletter!