65 years ago today, the head of the German military garrison in Paris, General Dietrich von Choltitz, surrendered to Allied forces after a week of street battles, thus cementing what came to be known as the Liberation of Paris.
LIFE photographer Ralph Morse was on the scene to capture not only the tension between the German and Allied forces, but also the extraordinary events that followed when Paris was free once again.
To mark the anniversary of the liberation, we bring you a preview of some of Morse's photographs courtesy of LIFE.com.
Photos and captions courtesy of LIFE.com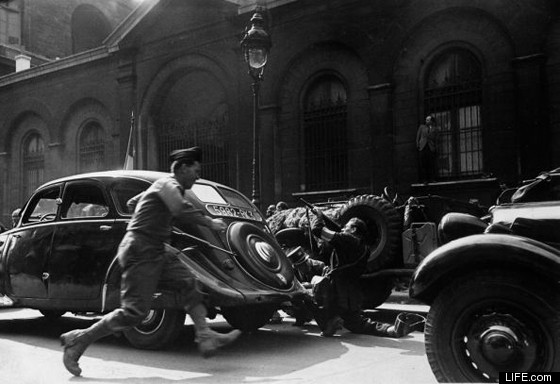 A "Free French" soldier races to aid a Resistance fighter firing at a German sniper on Aug. 25, 1944.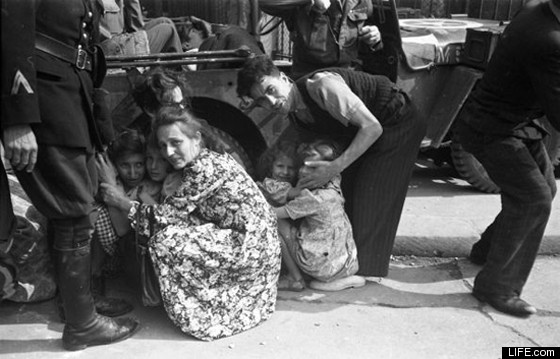 A family seeks safety beside a Jeep.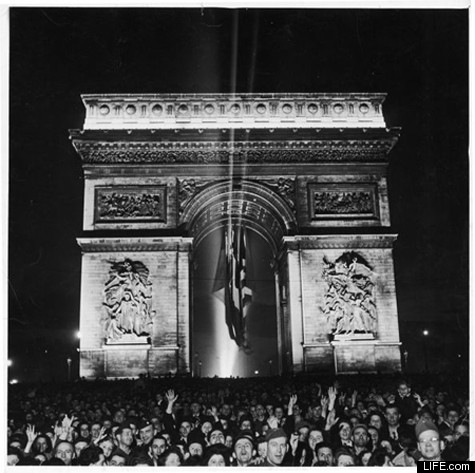 Thousands throng the Arc de Triomphe to celebrate on May 8, 1945.
SUBSCRIBE TO & FOLLOW WORLD POST