Colorado Anti-Health Care Reform Initiative Officially On The Ballot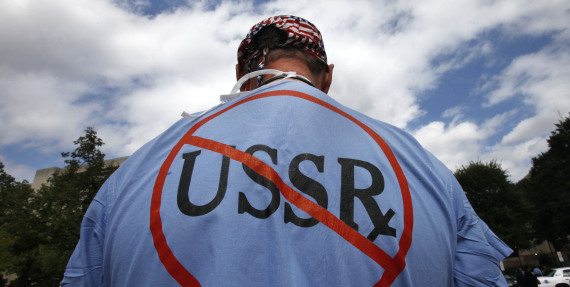 The Colorado Independent:
As health reform legislation begins taking effect in Colorado and around the country, the Colorado Secretary of State Thursday deemed the signatures submitted for the "Right to Health Care Choice (pdf)" ballot initiative sufficient. Coming after a series of legal battles tied to the initiative, the secretary of state's sign-off today means the proposal will now appear on the November ballot as Amendment 63. The amendment seeks to block aspects of the federal health care legislation passed in the spring- mainly the key provision that seeks to lower costs by requiring all citizens to buy insurance. In the words of libertarian-conservative Independence Institute think tank President Jon Caldara, who is also chairman of the Health Care Choice for Colorado Issue Committee, the amendment would "protect Coloradans from the ongoing takeover of health care by government" and establish Colorado as a health care "sanctuary state."
Read the whole story: The Colorado Independent