Jessica Alba's Venice Ensembles (PHOTOS, POLL)
Jessica Alba packed a suitcase full of style for her trip to Venice, stepping out Tuesday afternoon in a jean jacket and penny loafers. So what else did she bring to wear? To Tuesday night's Uomo Vogue Dinner For Quentin Tarantino, Jessica donned a strapless gray dress with a ruffled, yellow, possibly taffeta hem. She covered up with a matching shawl: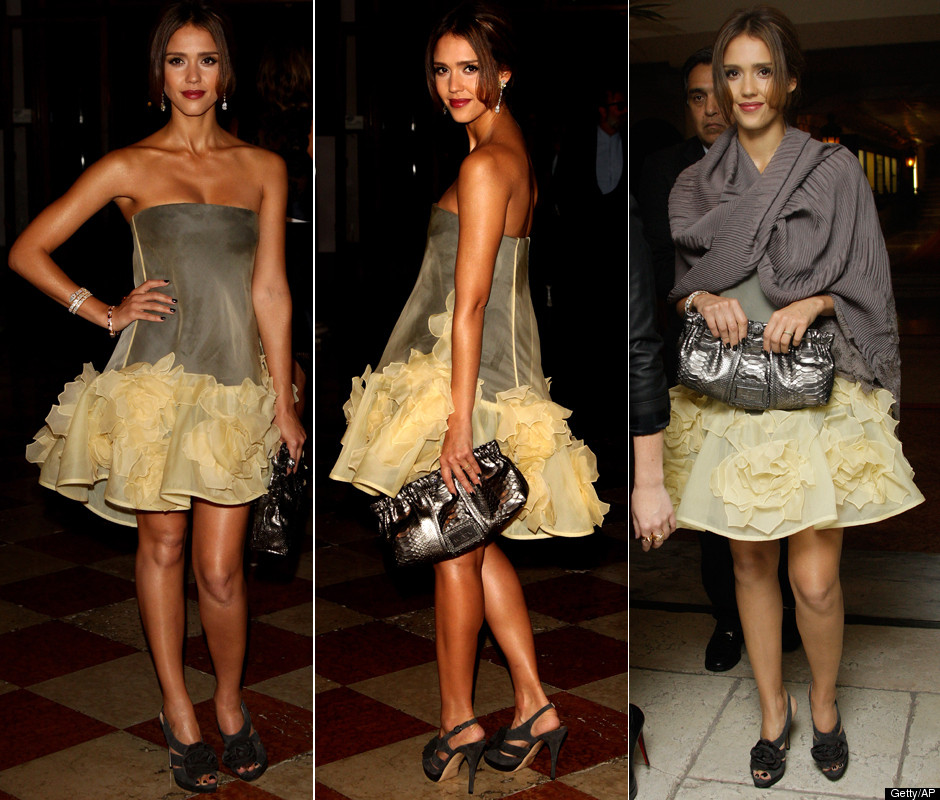 And on Wednesday, she attended the "Machete" photocall in a floral dress with chunky, high-heeled Michael Kors sandals: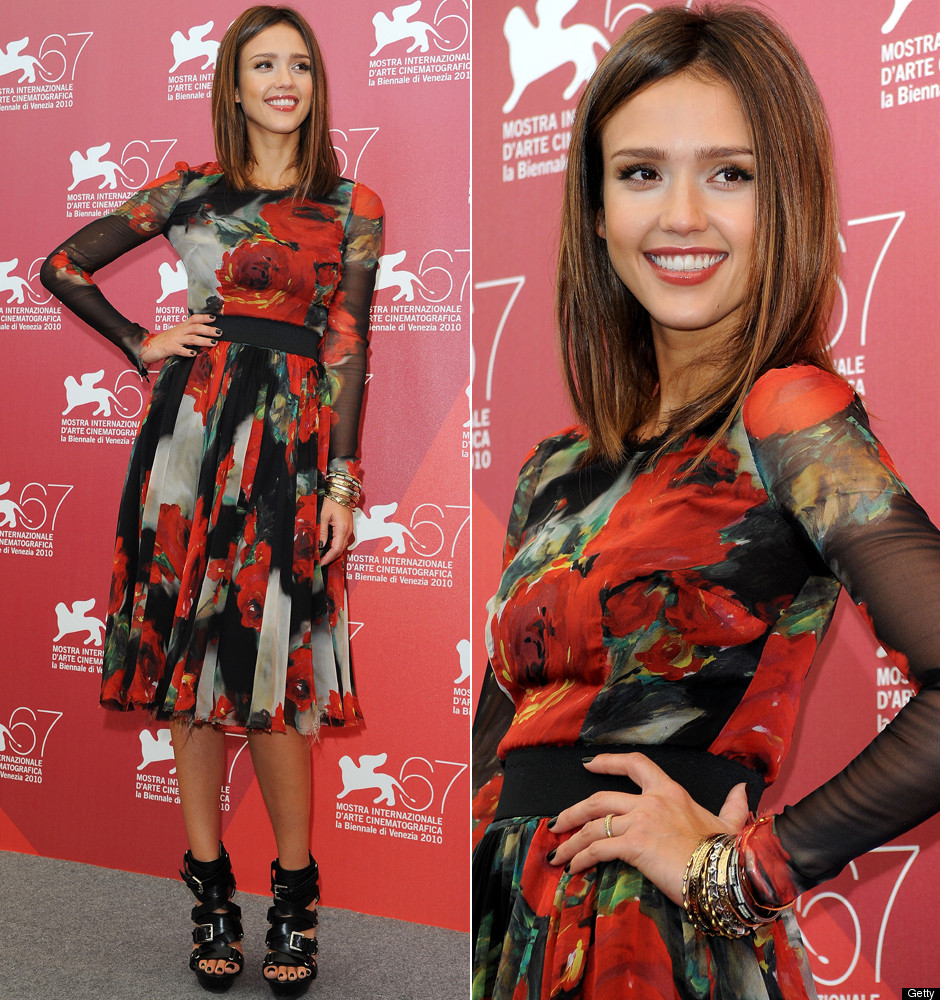 What do you think?