Marion Davies' Beverly Hills Mansion
Via Curbed LA: It's Old Hollywood glamor all over this Beverly Hills mansion, complete with black and white marble tiles, crystal chandeliers, tufted velvet upholstery, and palm trees. The former residence of actress Marion Davies (silent film/talkies star and girlfriend of publishing mogul William Randolph Hearst) is now on the market for $12.5 million dollars. Subsequent owners of the home include producer Harry Cohn and then writer Aleen Leslie. The property encompasses about 6,000 square feet of living space and sits atop a 1.47 acre lot. It has five bedrooms, five-and-a-half bathrooms, and according to the original listing has hosted such guests as Charlie Chaplin and Rudolph Valentino for Marion's renowned and lavish parties.
Curbed LA uncovered this gem about Hearst and Davies keeping up appearances during the 1920s from the book Hollywood: The Movie Lover's Guide, by Richard Alleman:
In the mid-1920s, William Randolph Hearst bought this beautiful mansion for his mistress, Marion Davies. Just to keep everything on the up and up--on paper, anyway--the house was bought in the name of Marion's mother, Rose, who also lived there.
Photos by Peter Wendel, courtesy of the official listing.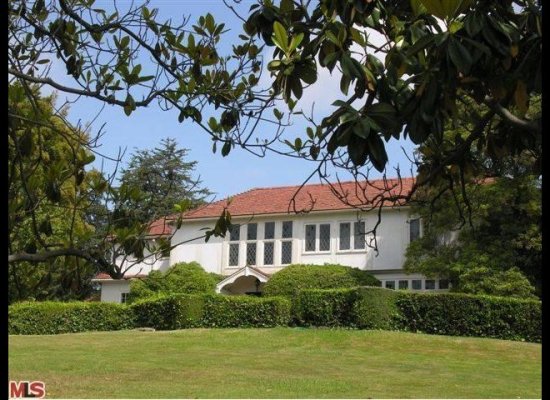 AbigailLapin

said on 3 Friday 2010 pm30 9:13 pm:


I visited this house twice about 10 years ago with some papers for the Ms. Leslie to sign. The first time I was given a tour of the downstairs and on both visits we had coffee in the breakfast nook overlooking the pool. The fence has been added since then, and i assume the reason is that current residents must have small children, too bad they didn't use a less invisible fencing. It's a very elegant house and there was no "old lady" smell to it!
Total comments:
50
|
Post a Comment