9 Of The Strangest Homes In America: Zillow (PHOTOS)
The housing market is still slumping underneath the weight of foreclosures, a stagnant job market and skittish consumers. If you're looking for a decidedly alternative approach to home-buying, we may have some options for you.
Courtesy of Zillow, the online real estate provider, we've gathered nine of the strangest homes in America. Included in this odd bunch is a decommissioned missile site, a former firehouse and, if you tire of bucolic views, a circular Connecticut home that can rotate at varying speeds.
Check out Zillow's list of some of the strangest homes in America -- and visit Zillow for more information:
A Round Connecticut Home: $1.053 Million*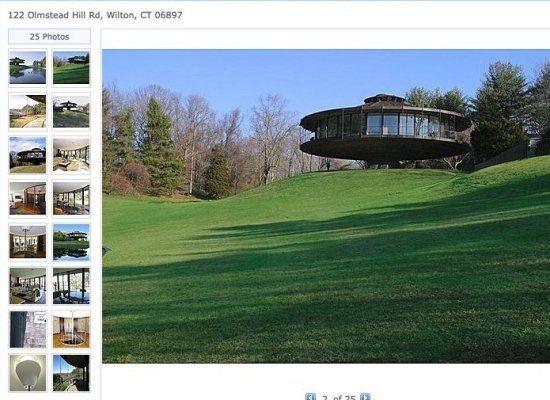 Total comments:
111
|
Post a Comment
Subscribe to the HuffPost Money newsletter!