Swedish label Acne, in conjunction with Candy magazine, has launched a collection of three shirts aimed specifically at cross-dressers and transvestites, Vogue UK reports. The button-downs are available in Italian denim and silk crepe and either stonewashed or bleached, and each is named for a character from "Dynasty." Acne's Creative Director Jonny Johansson told Vogue UK, "This collection is a playful collaboration and a celebration of diversity. It touches on ideas I have always played with when designing for Acne, the tension between male and female and what happens when you shift things around a bit."
Candy publisher Luis Venegas spoke with Wallpaper.com, explaining, "There's an important distinction between transexual and 'gender neutral.' I knew from the very beginning I wanted to play with the idea of adding feminine details to a classic denim shirt. I didn't want the shirts to become unisex, in fact I wanted exactly the opposite. I wanted pieces that create a bit of gender confusion." No word yet on the pricing or when the shirts will be available.
Check out some of the shirts: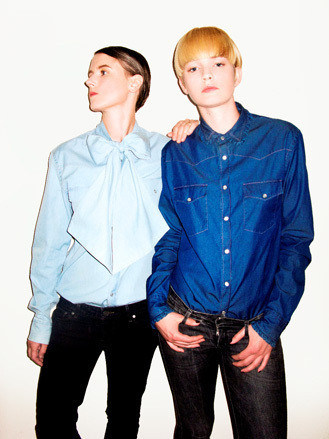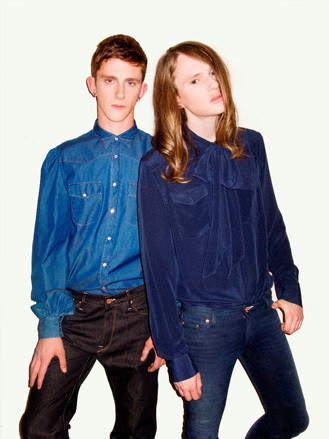 SUBSCRIBE AND FOLLOW
Get top stories and blog posts emailed to me each day. Newsletters may offer personalized content or advertisements.
Learn more