The Most (And Least) Economically Stressed Counties In The U.S. (PHOTOS)
The West Coast is the epicenter of economic stress in America and the struggling economy may be inflicting the least damage in the Midwest, according to a new ranking by the Associated Press.
Across America, economic stress fell month to month in July in about 54 percent of the nation's 3,141 counties, and in 24 of the 50 states, the AP's monthly Economic Stress Index shows.
But the average county's "stress score" in July remains unchanged from the previous month. About 42 percent of counties were found to be economically distressed, which was also unchanged from June.
"Stress eased in counties whose work forces lean toward areas like agriculture, mining, wholesale trade and finance. By contrast, counties with many employees in the retail and real estate industries suffered higher distress in July," according to analysis by AP.
Among the most stressed counties, concentrated in states like Nevada, California and Florida, county unemployment rates have soared as high as 30.3 percent, and foreclosure rates can exceed four times the national average.
The AP's index calculates a stress score for each county from 1 to 100 based on unemployment, foreclosure and bankruptcy rates. A county is considered stressed if its score exceeds 11 (the current national average is 10.5.)
Below are the top five most economically stressed counties, and the five least economically stressed counties in America. (For the 20 most stressed and 20 least stressed counties click here and for an interactive map that shows statistics for all U.S. counties and states, click here.)
Imperial County, California (Most Economically Stressed County)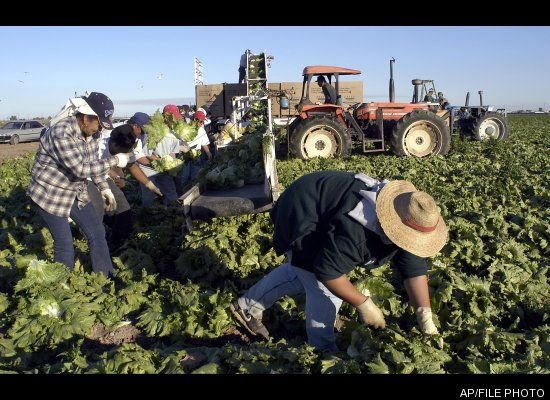 Total comments:
373
|
Post a Comment
The Ranking's Way Off
Accurate Ranking
Most/Least Economically Stressed Counties
Subscribe to the HuffPost Money newsletter!