Who: Joe Dahan, Founder and Creative Director of JOE's Jeans.
What: To celebrate Fashion's Night Out and JOE's Jeans fans, Bloomingdale's is hosting an evening of "pure style," providing guests with personalized jeans fittings and a free gift with purchase. Designer Joe Dahan will be on site to meet fans, talk about his work, and recommend styles.
When: September 10, 2010, 6-8pm
Where: Bloomingdale's Santa Monica, Level 2
315 Colorado Ave.
Santa Monica, CA 90401
Why: Celebs love JOE's Jeans for their fabulous fits accommodating a wide range of body styles, but you don't have to get paid like an actress to look like one. We love JOE's for his top denim design and their great prices.
We got the chance to ask Joe some questions about his perspective on Los Angeles style, his genuine appreciation for all the curves of a woman's body, and the best thing to look forward to about his new Fall line.
1. Joe's Jeans is famous for its variety of fits for all body types - not just the skinny and statuesque. You even have a maternity line! Why was that important to you, and what do you hope women feel when they wear your clothing?
I want women of all shapes and sizes to feel comfortable and sexy in their jeans - even pregnant. My wife just had her second baby and she looked super hot pregnant - the curvier the better.
2. You grew up in Casablanca, Morocco - is there anything from your childhood that inspires your designs or the way you do business?
I was surrounded by all kinds of women, with different figures, which inspired me to develop a line that fits every body. The Chelsea provides the slim skinny leg which the young, trendy girls gravitate towards, and the Muse jean is cool for women who prefer a high-waisted bootleg pant. I like to be original, with an edge too. I put a touch of leather trim on our new fall legging - on the inside of the pant. It's sexy and flirty, but very wearable.
3. Your collections "Surfside Angelenas" and "California Beach Club" show an appreciation for the Southern California lifestyle - what is it about the Los Angeles woman that inspires you?
The LA girl is laid back and cool, with a sexy vibe. That's how I think clothes should be - casual-chic, with an edge.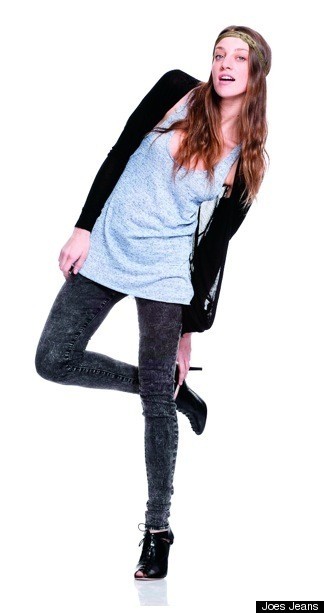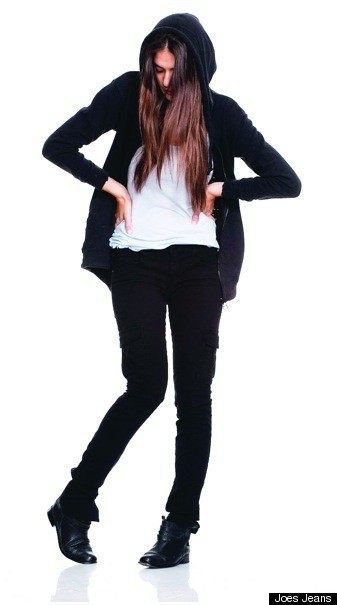 FOLLOW HUFFPOST