It has not taken long for NFL players to express their opinions on the alleged harassment of female TV reporter Ines Sainz in the New York Jets locker room on Saturday.
Arizona Cardinals defensive tackle Darnell Dockett went on a long rant about the situation via twitter, saying all he can do is laugh at her.
"All I can do is LOL at the jets Female Reporter! She walks into a locker room full of men and think some one not gonna say nothing LMFAO," he said. "I don't know what was said to her or whatever but u just have to know u going into a TEAM LOCKEROOM, and if its that serious WOMEN STAY OUT!" He even tweeted a picture of the reporter, writing, "Now why would u wear this!!! IM DONE!!"
Not long after addressing the Sainz controversy, Dockett followed up with additional tweets that could be seen as partially walking back his earlier commentary. He wrote, "I respect women and ill never disrespet women, so I'm just speaking my opinon, and again its my opinon, yall have a Wonderful day PEACE!!" He later added, "I think all men should respect women at all times no matter what And women should be able to work where ever they want! That's my opinon!" Scroll down for screenshots of the tweets.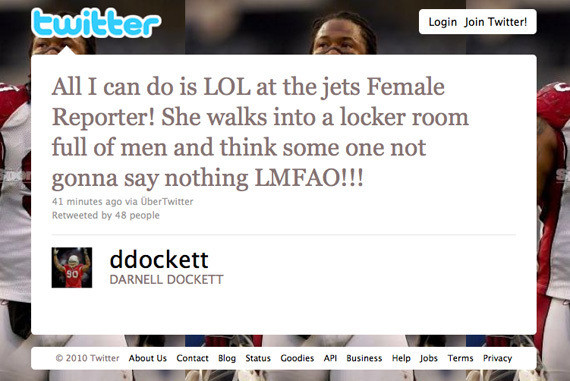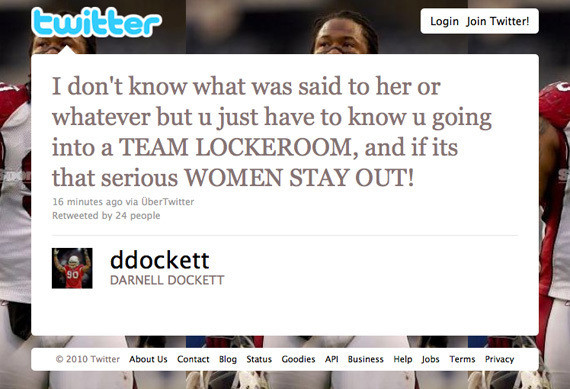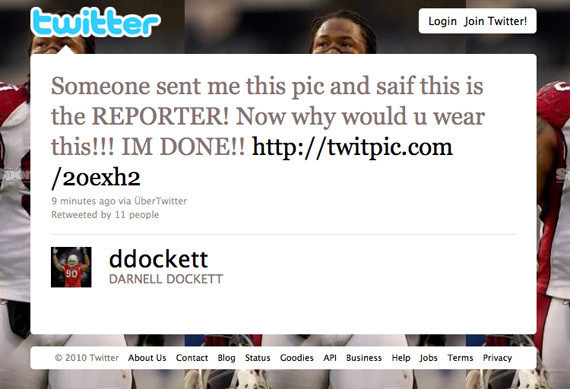 SUBSCRIBE TO & FOLLOW THE MORNING EMAIL
The Morning Email helps you start your workday with everything you need to know: breaking news, entertainment and a dash of fun. Learn more