LIFE Goes Behind-The-Scenes With Ruffian (PHOTOS)
From where the audience sits, a show at New York's Fashion Week looks effortless: Gorgeous girls with long, cool stares glide down the runway, dressed in garments so unique, so sensual, so impeccably made that they instantly set the trends your sister 2,000 miles away will soon want to wear. But for the designers who present at Fashion Week twice a year -- once for fall, and again for spring -- reaching this level of artistry requires not just a strong vision, but also an insatiable curiosity, wide-ranging sources of inspiration, and dedication to an exacting, unrelenting schedule that revs right back up when the last show ends. Last season for LIFE, photographer Gabrielle Revere chronicled Fashion Week from the perspective of a young model; now, she trails Brian Wolk and Claude Morais -- the ambitious co-designers behind the Ruffian label -- to capture the passion and the process involved in piecing together a collection, from sketch to the Studio at Lincoln Center.
Text and photos and captions from LIFE.com. Visit LIFE for the rest of the story.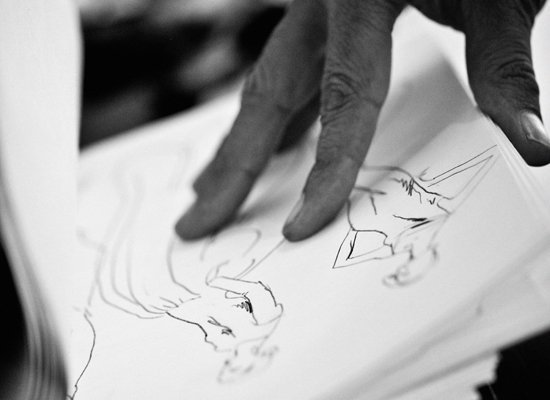 Total comments:
0
|
Post a Comment