France suffered through an utterly disastrous World Cup, and nobody was more central to the ongoing conflict than famous striker Nicolas Anelka. The 31-year-old star was sent home after arguing with his coach during the tournament, and he was later banned 18 games as punishment.
On Wednesday, Anelka exacted a small measure of revenge. The striker scored twice for his club team Chelsea during Champions League play and he used his post-goal celebration to send a message to France's soccer federation.
After scoring, Anelka crossed his wrists to form handcuffs. Later, he partially explained the gesture. ""It was just something for the French federation about what happened at the World Cup," he told the Mirror. ""It was just a little joke, but I think the other French players will understand what it means. What happened in the summer is in the past now and I'm 100 per cent focused on playing for Chelsea."
Scroll down for a photo of the celebration.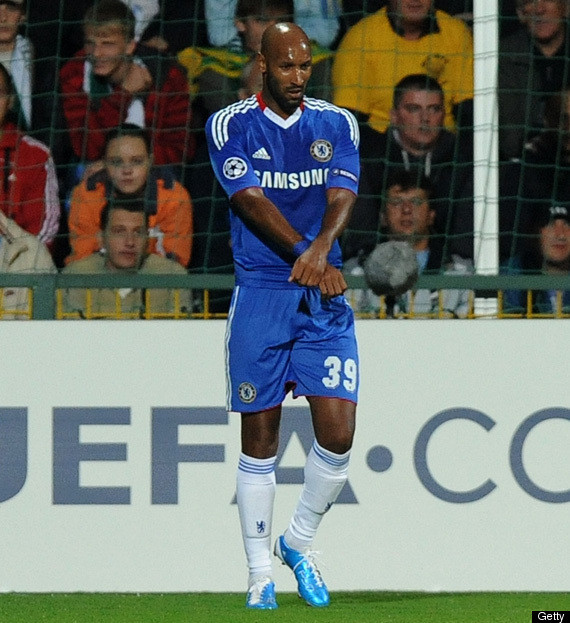 SUBSCRIBE AND FOLLOW
Get top stories and blog posts emailed to me each day. Newsletters may offer personalized content or advertisements.
Learn more