WHAT: Ben Lear and MEM Perform Their New Albums in a Church
WHO: Pat Robertson and Jerry Falwell, hand in hand.
WHEN: Saturday September 18th, 2010. 8pm.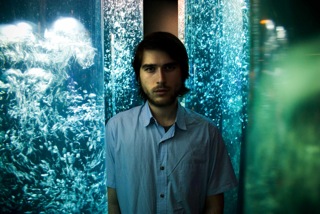 WHERE:The Stoop NY
417 W57th St.
New York, NY USA
WHY:
This coming Saturday, Brooklyn's indie psych-pop band, MEM, and folk opera composer/performer, Ben Lear, will perform their new albums in an old, beautiful church. In an ongoing effort to promote the cross-pollination between the classical and indie rock communities, they will be playing with some of the brightest, most virtuosic young chamber music performers in NYC.
(From: Ben Lear, Images courtesy of Dan Sakamoto)
Ticket Price: FREE (Suggested Donation)
Visit the Event Page on Facebook: http://www.facebook.com/event.php?eid=120275758023114&ref=ts
Hear MEM's Music: http://myspace.com/memmusic
Hear Ben's Music: http://benlear.bandcamp.com/album/lillian-e-p
SUBSCRIBE TO & FOLLOW CULTURE SHIFT
Level up. Read THIS and be the most interesting person at your dinner party. Learn more