Bristol Palin's much-awaited "Dancing With The Stars" debut hit TV screens last night, and with it, her first ensemble. She started her routine wearing a power suit to imitate her mother Sarah, which she then stripped off to reveal a red, fringed dress. She also wore what looks like the same fringed dress to the show's premiere. Bristol previously told People magazine, "I think I will be the most dressed [contestant and have] the most modest outfits for sure because that's who I am."
Screenshot via thedeadbolt.com: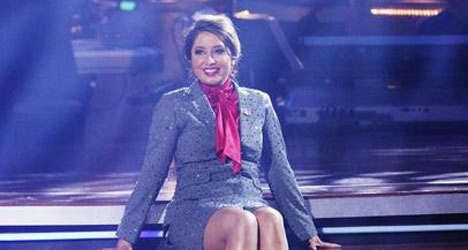 At the premiere: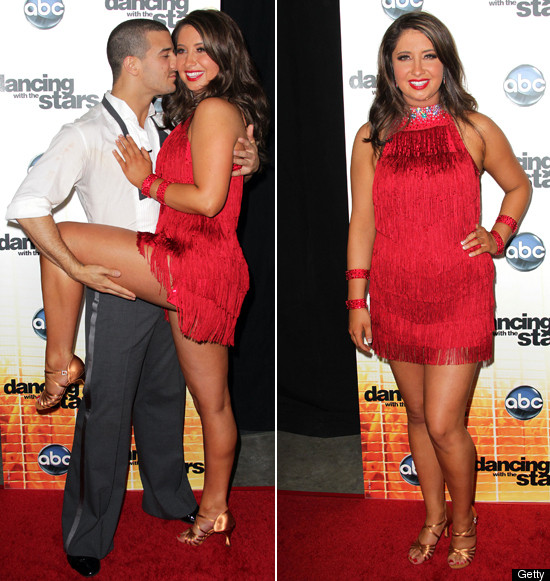 Check out Bristol's outfit in action.