Tom Cruise appeared strangely tall when he and Cameron Diaz premiered 'Knight & Day' in London in July, and again he has managed to nearly eliminate their height differential.
Here are Tom and Cameron at the movie's Tokyo premiere on Tuesday. He is 5'7" and she is 5'9" and wearing stilettos. What's his secret?
PHOTOS: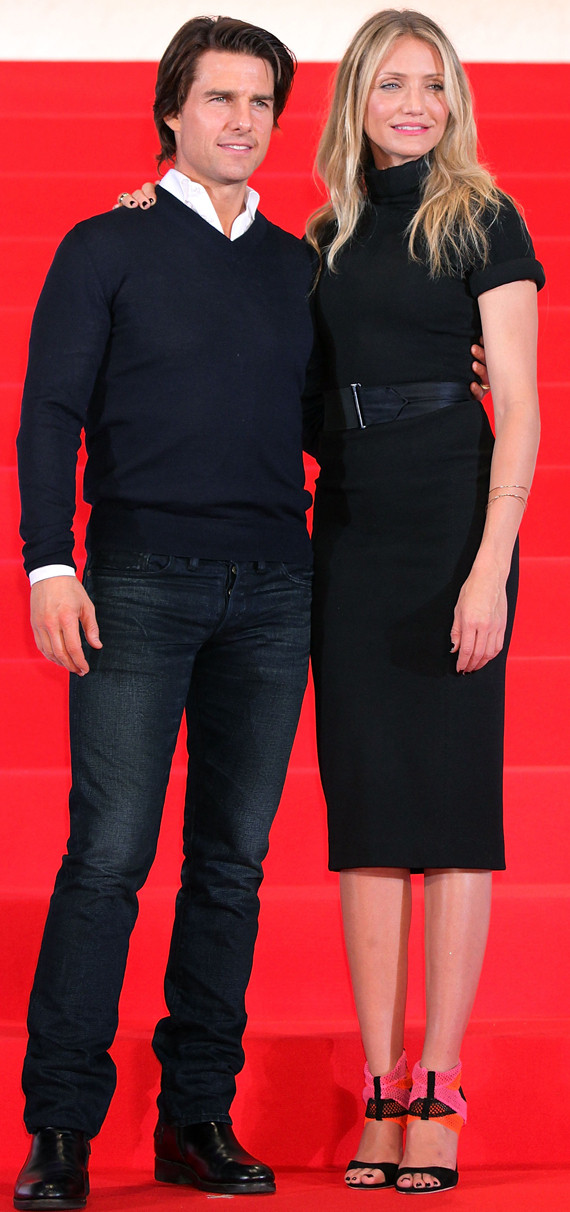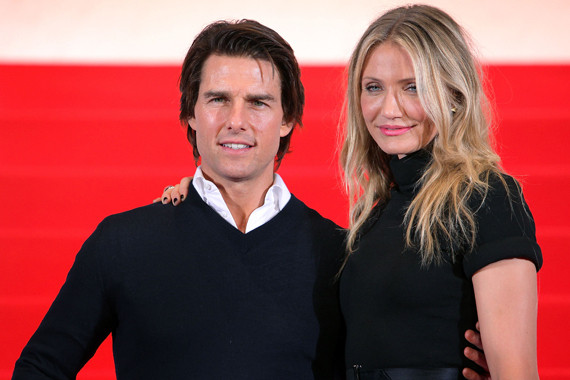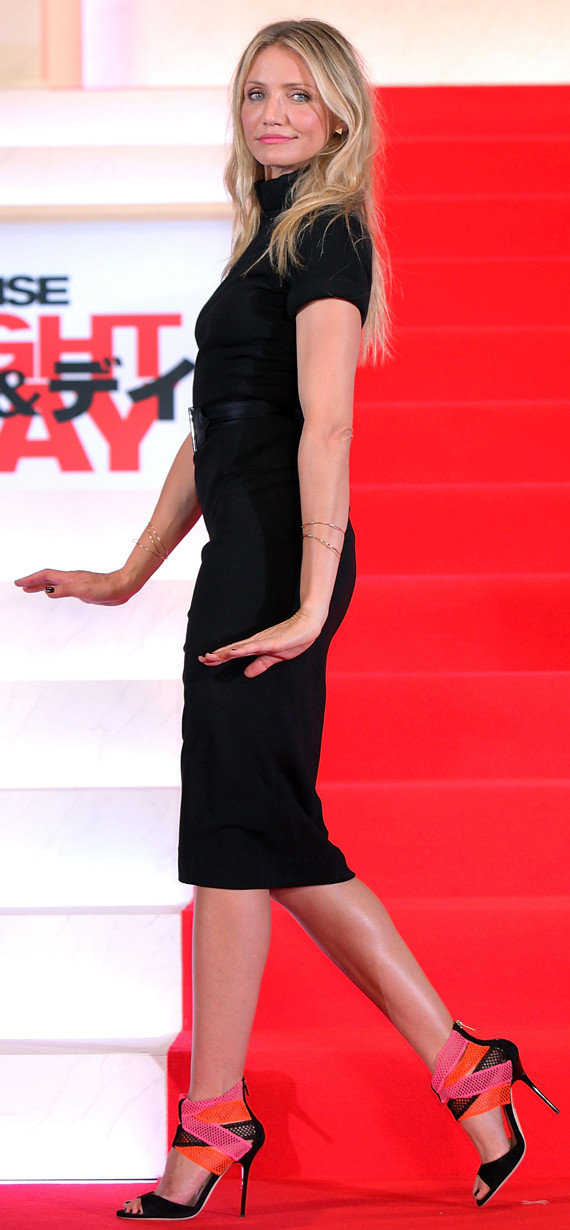 SUBSCRIBE AND FOLLOW
Get top stories and blog posts emailed to me each day. Newsletters may offer personalized content or advertisements.
Learn more