Too Big To Fail Reform Vote Delayed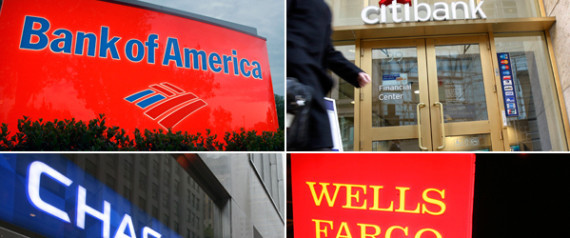 Regulators delayed Monday their vote on how to resolve the "too big to fail" problem, saying they needed at least another week to discuss their plan, Reuters reports.
At the beginning of the month, Federal Reserve chairman Ben Bernanke told the Financial Crisis Inquiry Commission that the resolution of the "too big to fail" problem was "the most important lesson of this crisis."
The Dodd-Frank financial reform, passed in July, gives regulators "resolution authority" to deal with this issue, but certain details of that authority need to be clarified. On Monday, the Financial Stability Oversight Council, a new agency created under the July legislation, told the Federal Deposit Insurance Corporation that it needed more time to draft the rule.
With its new "resolution" authority, the FDIC has the ability to seize large, "systemically important" financial institutions if they are in danger of failing. The FDIC would then chip off pieces of the institutions and eventually put those pieces up for sale. Earlier this month, HuffPost's Shahien Nasiripour reported that the country's four biggest lenders -- Bank of America, JPMorgan Chase, Citigroup and Wells Fargo -- collectively hold roughly $7.5 trillion in assets, equivalent to more than half of the estimated output of the U.S. economy last year.
The FDIC said the seizure and liquidation process, if the government should need to implement it, would resemble bankruptcy proceedings, with senior creditors getting precedence over shareholders, Reuters says. The Financial Stability Oversight Council will meet for the first time on Friday, to discuss the details. If all goes according to plan, the rule will take effect during the start of next year.
Subscribe to the HuffPost Money newsletter!