Paris Fashion Week Day One: Which Designs Are Just Plain Ridiculous? (PHOTOS, POLL)
The first day of Paris Fashion Week was filled with frocks made from carpets, extreme cut-outs, men in skirts and plays on shapes...wearability isn't exactly what the shows are known for.
Take a look at the creations that hit the catwalk and tell us which designs are rad, and which are just plain ridiculous.
Nana Aganovich Spring/Summer 2011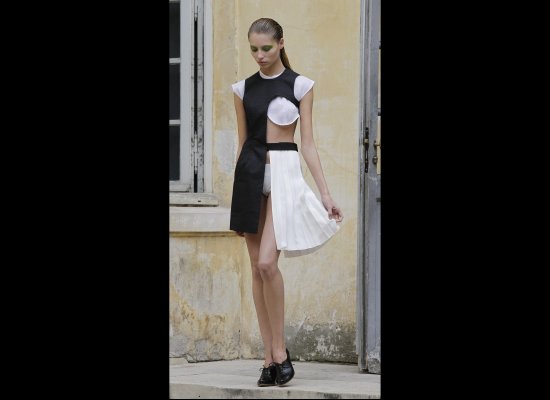 Total comments:
42
|
Post a Comment