Abercrombie & Fitch really scaled back for its recent catalog shoot, Page Six reports. The female models were supposedly paid only $2,500 and the men $1,500 for a week's worth of work (and $13 for food each day), and the pretty faces were forced to put in 13-hour days with their eating and workouts monitored, a source said.
So strict were the rules that Belgian male model Florian Van Bael was reportedly fired for snacking on a croissant at an inappropriate time. His agent told Page Six, "I don't think it's a question about coffee or croissant, it's just a question of respect during an important job."
We believe this is Florian (at the Calvin Klein menswear show in June):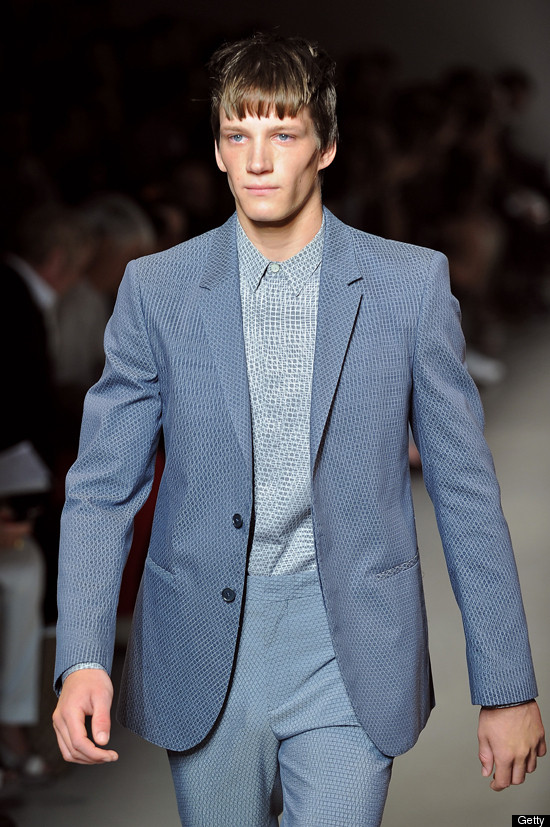 Abercrombie recently brought back its controversial "A&F Quarterly" to help boost sales, which were down 23 percent last year. The chain was also recently fined $1.05 million by Immigration and Customs Enforcement for "violating federal immigration laws by failing to adequately verify that employees in its Michigan stores were eligible to work in the U.S." according to WWD and is being sued by the U.S. Equal Employment Opportunity Commission for not hiring a Muslim job applicant who wore a hijab.
FOLLOW HUFFPOST