Lara Stone sat down with British Vogue for its November issue, although it's surprising the reporter was able to get an article out of her. She told the glossy, "Interviews make me so nervous -- I can't get a sentence out of my mouth. Nudity, I take as part of the job -- you get used to it. And I really don't mind being naked."
Stone reflected on when her career really took off five years ago:
"Everyone started to have a different perception of me, without me changing. I got sent to Athens for three weeks, and I couldn't even book an editorial there, and then suddenly, they say: 'They're going to dedicate a whole issue of French Vogue to you.' The change between those two things, it's just ridiculous. I wonder, why me?" Does she ever wonder what she would have done if not modelling? "Before I went off to Paris, I was working in McDonald's, so I didn't really have high hopes for myself," she grins, flashing that famous dental imperfection.
She also talked about her stint in rehab, telling Vogue UK, "I'm really glad I did it then rather than later, when you have a whole family and you can just ruin so much of your life. My life is so much better. My work, my relationships, my family. Before, I was really, really angry about things. I'd be on the phone to my agent screaming and shouting and crying and... everything was panicky."
As for what the future holds for the model, she said, "I would love to have children some day. I'd like little gay boys. That would be good. I'm terrified of having a little girl. Girls are more evil than boys. And then they have boyfriends....Of course, I'd be happy to have a girl."
Check out images from Lara's Vogue shoot: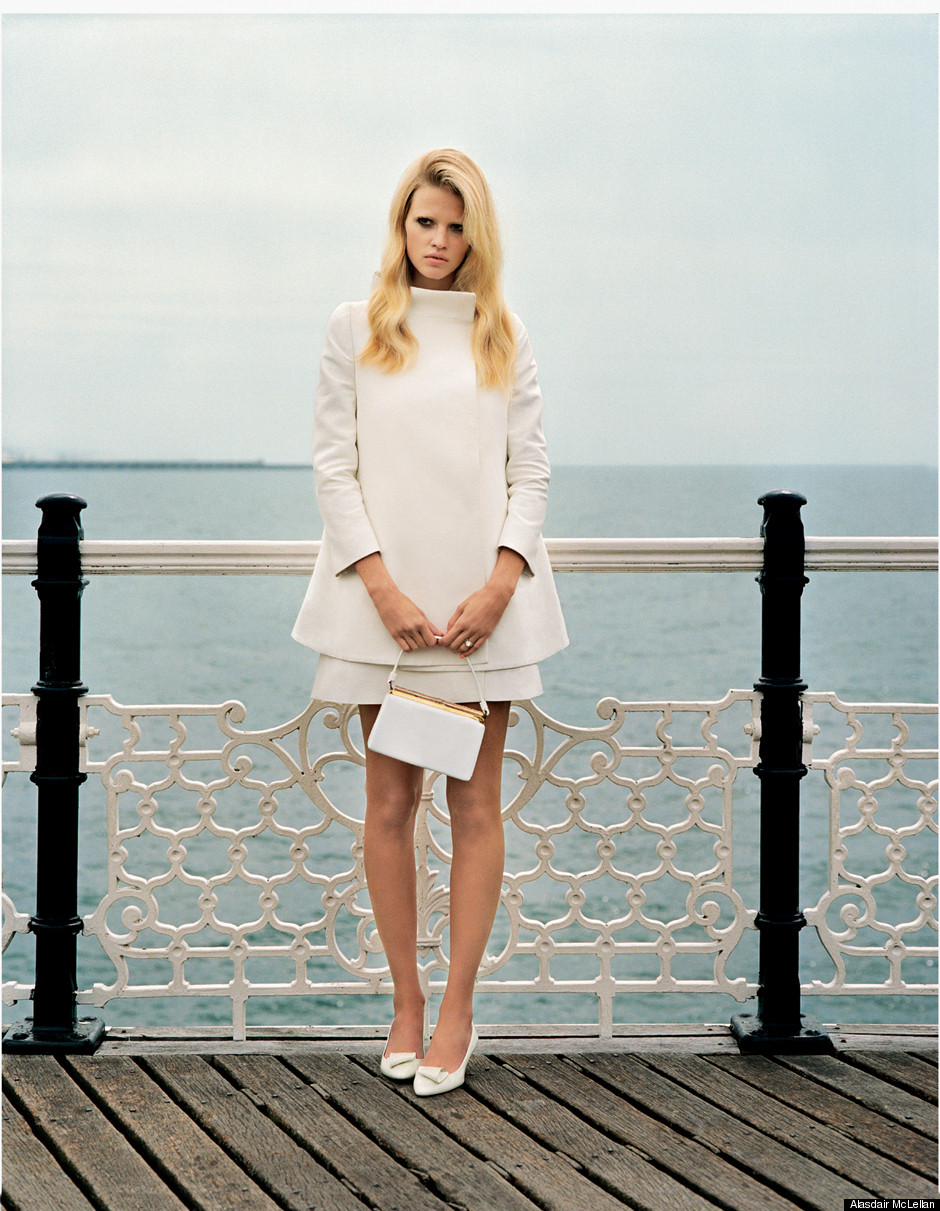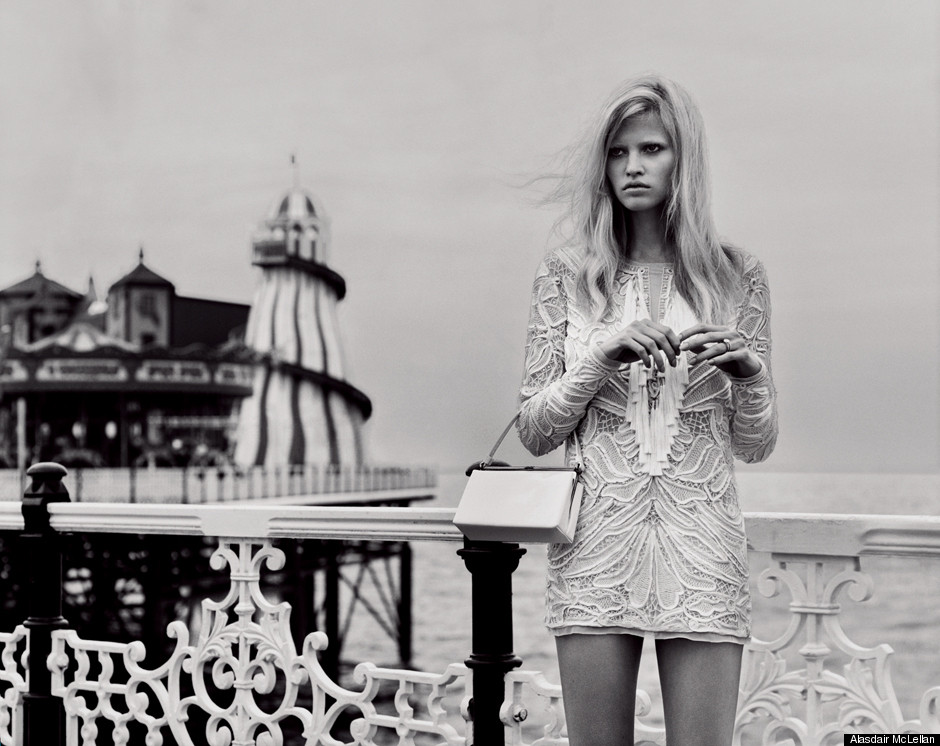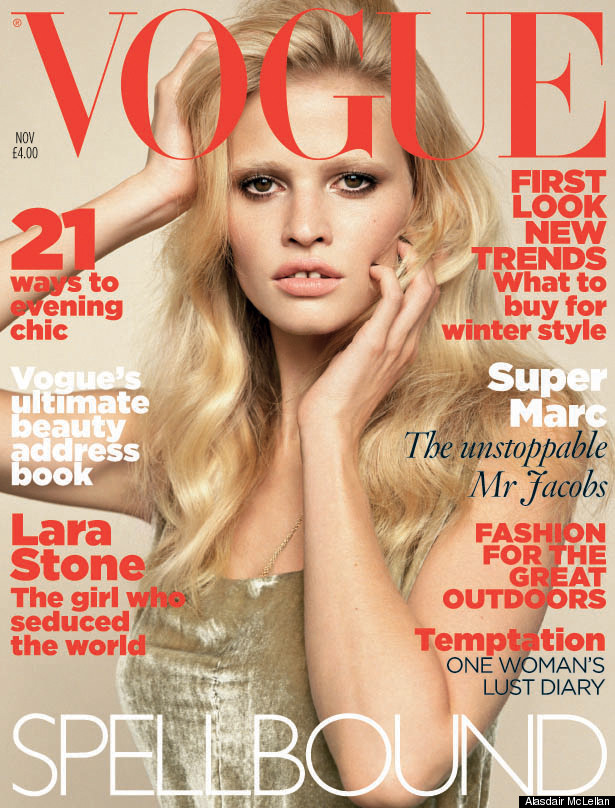 All photographs by Alasdair McLellan.
See the full interview and shoot in the November issue of British VOGUE, out now.