The Most Ridiculous Senior Yearbook Quotes Ever (PHOTOS)
A senior yearbook quote is supposed to be reflective, encapsulating, and perhaps should inspire readers to change their life path and get on board with the philosophies that truly make that particular high school senior unique. More often than not, though, they're a last-minute faux-poetic quote about taking chances or enjoying the good times or shaking off haters. There are usually some jokesters who try to liven it up, but they typically fail as well. We found the most ridiculous yearbook quotes the web has to offer. Be prepared to be so inspired, you'll barely know what to do with yourself. Vote for the most ridiculous, and share your own with us by uploading it below!
Have you seen a bizarre, funny, or ridiculous senior yearbook quote? Submit a photo of it below!
Submit A Yearbook Quote
Find a picture, click the "add a slide" button, add a title and upload your picture!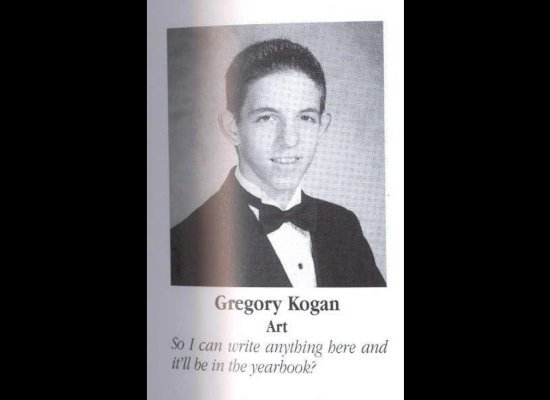 Total comments:
106
|
Post a Comment