In the 1900s, Barcelona was one of the world's most celebrated bullfighting cities. With its three bullrings, it hosted more bullfights than any other Spanish city.
But this June, the Parliament of Catalonia, an autonomous region in northeastern Spain, voted to abolish bullfighting in the region.
An animal rights group, Prou forced the debate after gathering more than 180,000 signatures. The decision will force the closure of Barcelona's Plaza Monumental, Catalonia's only remaining active bullfighting ring.
Acclaimed Spain-based photographer Charlie Mahoney has captured the dying Catalonian custom for GlobalPost.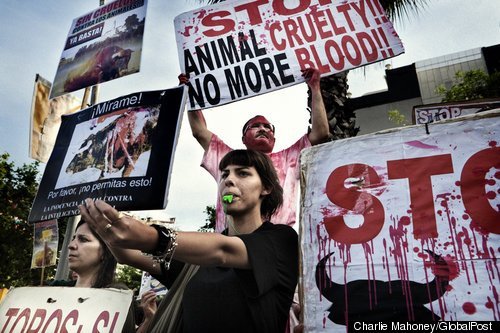 Animal rights activists protest by holding placards and blowing whistles across the street from Barcelona's only remaining bullfighting ring.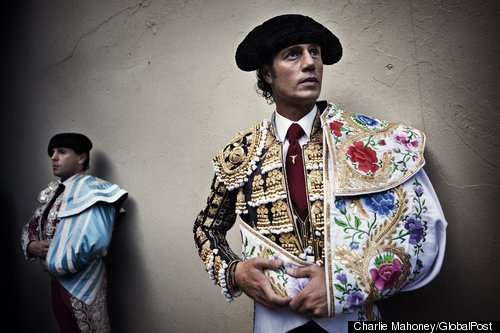 Juan Serrano mentally prepares prior to a bullfight on June 6, 2010.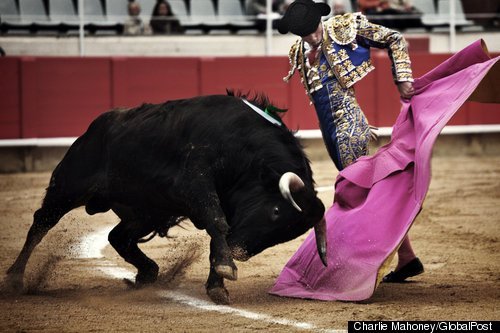 Jesus Fernandez makes a pass on a bull at Plaza Monumental.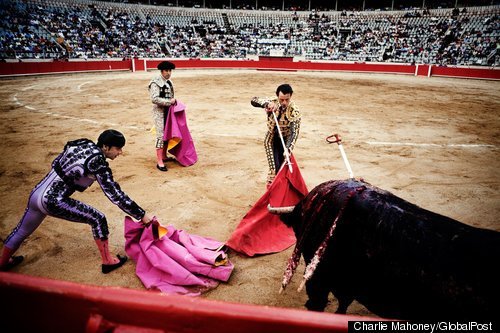 Serrano attempts to sever the bull's spinal cord after a failed "estocada."
SUBSCRIBE AND FOLLOW
Get top stories and blog posts emailed to me each day. Newsletters may offer personalized content or advertisements.
Learn more