Was it a judo sparring match? A dental exam? Plastic surgery? A simple case of jetlag?
Dark shadows and heavy makeup have prompted speculation that Russian Prime Minister Vladimir Putin has suffered more than a political black eye as he visits Kiev for trade talks, reports the BBC. A press conference was cut short and a planned dinner was canceled, says the AP.
Putin appeared to have swelling and dark marks around his eye and cheekbone, which seemed to be covered in a thick layer of orange colored foundation. The Guardian remarked that, "In pictures from Kiev, the make-up on Putin's face appeared to have been so hastily applied that it stopped at a tide line in the middle of his forehead." Ukraine's newspaper Levy Bereg speculated what many were wondering, asking in a headline, "Did Putin have a facelift?" according to CBS News.
Putin's spokesmen have denied the allegations, saying that the prime minister was the victim of a busy schedule and "poor lighting," says the Guardian.
What do you think? Is the PM sporting a shiner, or just having a rough day? Check out the pictures below and vote: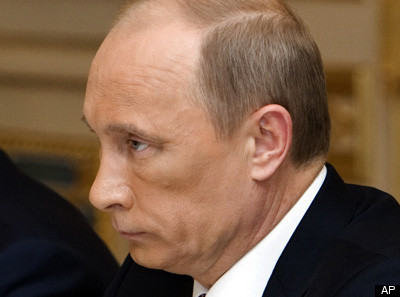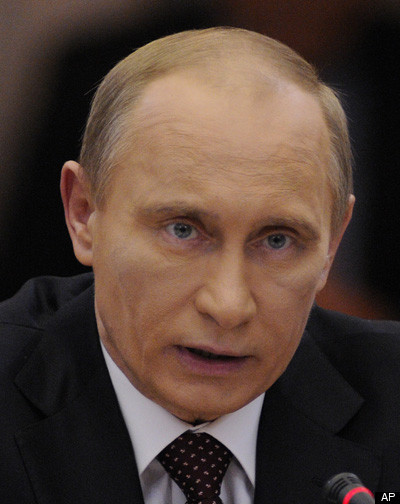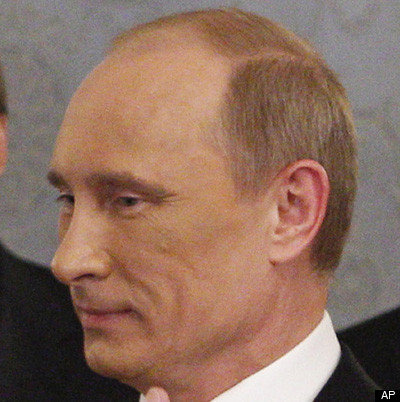 SUBSCRIBE AND FOLLOW
Get top stories and blog posts emailed to me each day. Newsletters may offer personalized content or advertisements.
Learn more