5 Foodie Resorts For Family Travel (PHOTOS)
As the weather turns cold and thoughts turn to winter getaways, many of us plan our travels looking for something good to eat. But many of us--those with kids, on a limited budget, or simply sapped of the energy to wander the streets in search of sustenance--want a more traditional vacation experience with guaranteed good eats.
Our friends at OneTravel put together a list of their favorite foodie resorts, notable for their great accommodations as well as superior dining.
Text courtesy OneTravel.Com
Have a favorite foodie resort? Send us your photos!
Find a picture, click the participate button, add a title and upload your picture
The CuisinArt Resort & Spa, Anguilla, British West Indies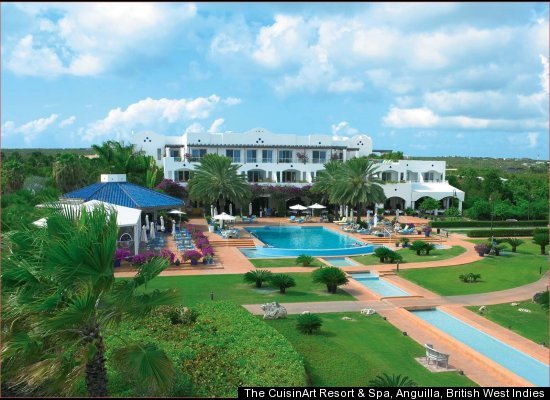 Total comments:
0
|
Post a Comment