The Week In Review (PHOTOS)
From a devastating volcano eruption in Indonesia to yet another tragic massacre in Mexico's ongoing drug war, the last week in October proved to be eventful around the world.
Of course, it wasn't all gloom and doom. Technology fans marveled as China unveiled a state-of-the-art high speed train, while the Italian Prime Minister found himself embroiled in another sex scandal -- this time with an underage Moroccan model.
See photos of the week in review here:
French Pension Reform Bill Passes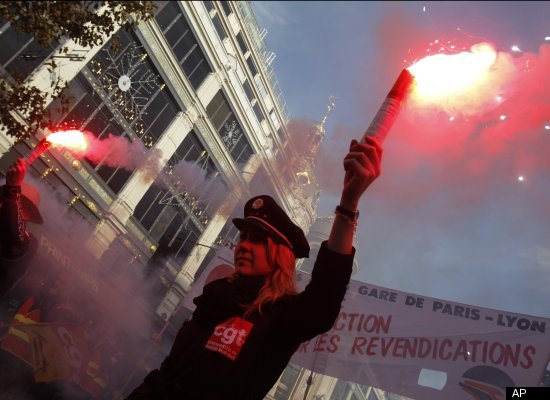 Total comments:
25
|
Post a Comment