"I couldn't resist..." her boyfriend Eddie Cibrian tweeted Sunday night with this photo of him kneeling and cradling the right hand of an astonished LeAnn.
"They are not engaged," a source told People. "It was just part of the Halloween fun."
PHOTO: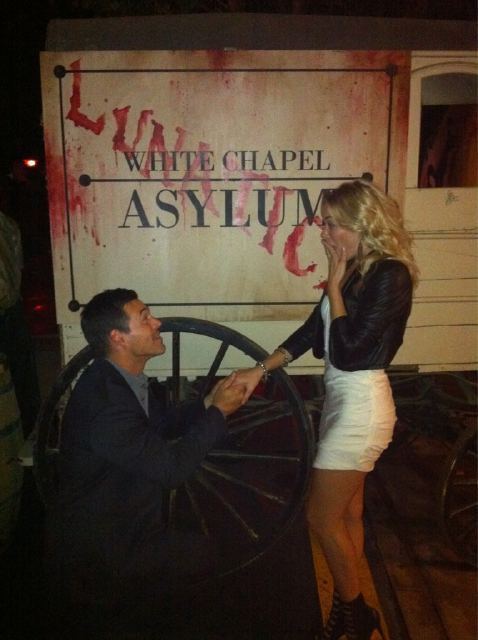 SUBSCRIBE AND FOLLOW
Get top stories and blog posts emailed to me each day. Newsletters may offer personalized content or advertisements.
Learn more