7 Shocking Facts About Minority Unemployment
There's been very little good news in unemployment figures released by the Bureau of Labor Statistics in the last few months.
But the unemployment crisis has been particularly hard on minority communities. Earlier this year, White House economic adviser Austan Goolsbee, called the minority unemployment rate "shockingly and totally unacceptably high."
Whether it be the jobs crisis, the foreclosure epidemic or the our nation's vast prison population, there is a growing sense that minority unemployment has hit crisis levels in some areas of the country. Check out our round-up of some of the most shocking statistics about minority unemployment across America.
Black Unemployment Is Double The Rate Of White Unemployment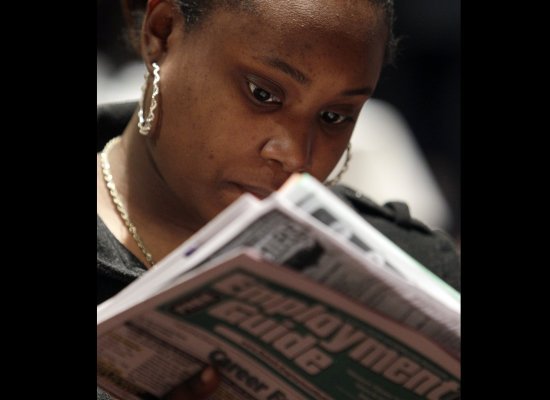 Nasberry

said on 2 Tuesday 2010 am30 8:05 am:


These stats frankly make me feel embarrassed as an American. I think that there is no reason why we in the land of the free should have the highest prison population in the world. Alternatives to incarceration shoul be explored. The disruptive effect of incarceration, often for non-violent offense such as marijuana possession, on minority populations has a crippling effect on economic mobility for minorities. We should elect Progressive candidates who are at least cognizant of a problem, rather than electing ConArtists candidates who want to needlessly swell the ranks of the for-profit (Wall Street $$$$) prison system with non-violent offenders.
Total comments:
1062
|
Post a Comment
Most Surprising Unemployment Facts
Surprising Unemployment Facts
Subscribe to the HuffPost Money newsletter!