Marie-Ange Casta, Laetitia's Sister, Has Her Turn In The Spotlight (PHOTOS)
French supermodel Laetitia Casta's sister Marie-Ange stole the style spotlight over the weekend, hitting the The 5th International Rome Film Festival in a long black gown with some serious cutouts. Marie-Ange has already done some modeling and now she's out to promote her film "Mineurs 27." We believe she is 20 years old.
Check out some pictures of Marie-Ange on the red carpet and scroll down to see her side-by-side with Laetitia.
(Via Fashion Copious)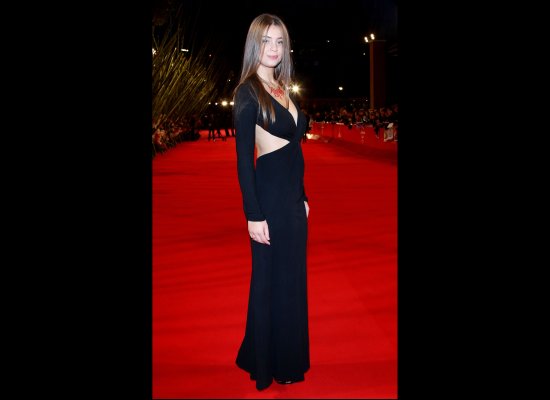 Total comments:
105
|
Post a Comment