Google Street View, a mapping service that lets users explore panoramic digital images of public roads, has been accused of exposing private homes to targeted attacks by thieves.
However, the Telegraph reports, a Derbyshire family claims that a Street View image may help solve a crime.
When the Soanes family looked up their home on Google Street View, they noticed an unidentified car parked in their driveway and an unidentified man standing nearby. As if that wasn't strange enough, the family also noticed that the picture showed their white Abbey Adventura caravan parked in front of their house. The Daily Mail writes that the Street View image was taken shortly before the camper was stolen from the Soanes's driveway, and that the image could potentially reveal the thief's identity.
"It is amazing that we have such a clear image of a man who we think will be able to give us information that would help the police inquiry," Police Constable Adrian Mason told the BBC. "It was an amazing coincidence that the Google car was passing at that time."
In keeping with Google's privacy policy, the mystery car's license plate is blurred. So far, police have been unable to identify the man in the photograph. A Google representative told the Daily Mail, "We can't comment on individual cases but where we can help police with investigations we will."
LOOK: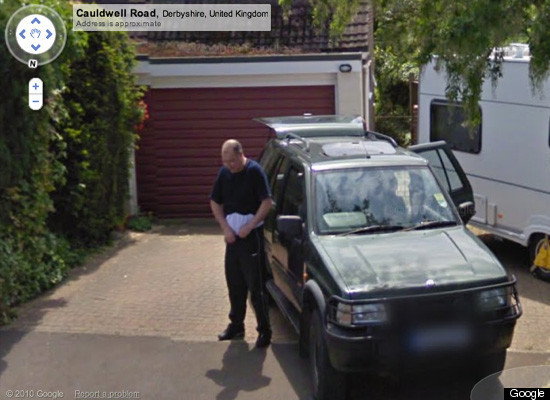 SUBSCRIBE TO & FOLLOW THE MORNING EMAIL
The Morning Email helps you start your workday with everything you need to know: breaking news, entertainment and a dash of fun. Learn more