Fresh from a red carpet walk in one little black dress, Emma Watson donned another at Thursday night's world premiere of "Harry Potter And The Deathly Hallows: Part 1" in London.
This time, the actress went for a lacy and feathered look by Rafael Lopez for Atelier Mayer paired with Charlotte Olympia heels that seemed to be giving her some trouble, based on photos of her stride.
Check out her ensemble and tell us what you think.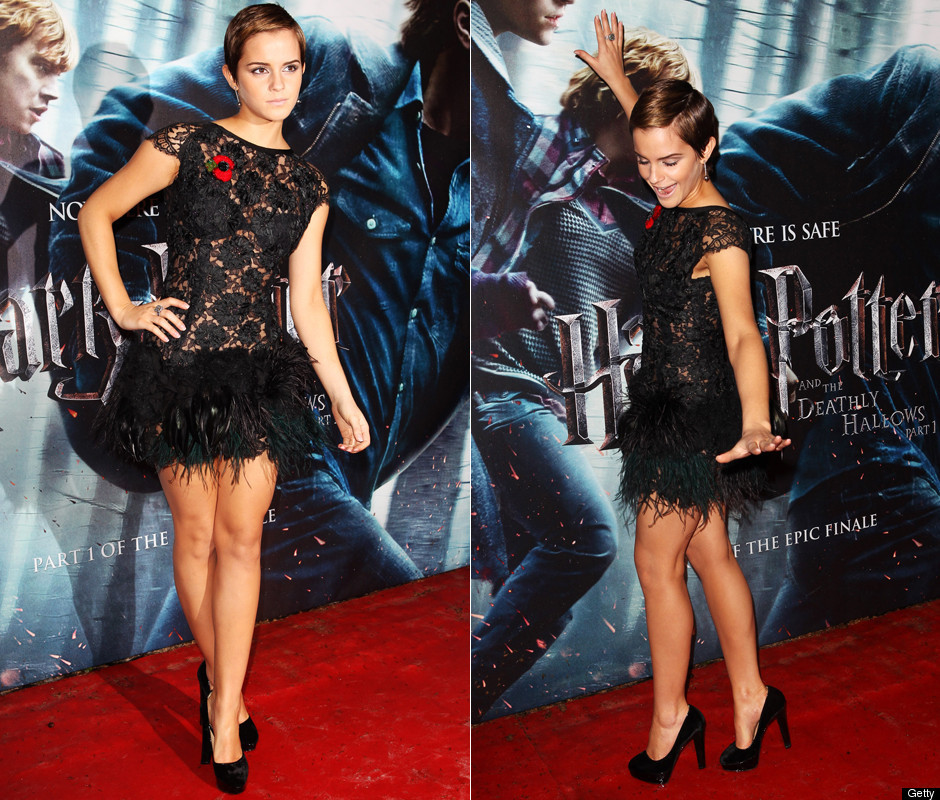 Wardrobe tape: