Google Street View captured three heroin dealers outside a Williamsburg bodega, "where they peddled their product to hipsters and other dope fiends" reports the New York Post.
The three of them, Shaundell Dade, Jamel Pringle and Jonathan Paulino were among seven who were arrested in an undercover sting operation by the NYPD.
Cops took surveillance footage of the seven hawking heroin outside a north Williamsburg bodega, where undercover cops bought $10 packets of the drug, which had colorful stamps like "KFC" or "Monster" (the energy drink).
"They were catering to the hipster crowd, among other customers," one law-enforcement told the Post.
The dealers are seen in the footage hiding the heroin in magnetic lockboxes and stashing it behind one of the bodega's signs. Often the crew would actually sell in the bodega, where officials were able to purchase drugs in the back of the store (and, in a poor turn for the owner, found the bodega selling untaxed cigarettes).
They had become so brazen and open about selling that even Google's little voyeur-car was able to capture them in the process: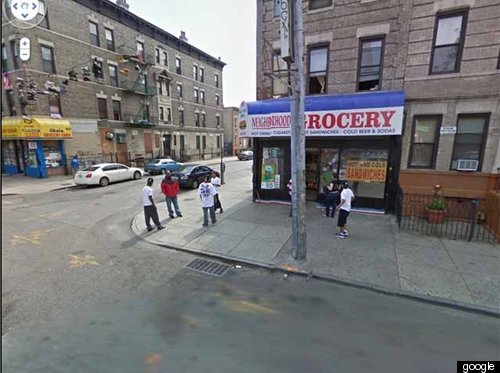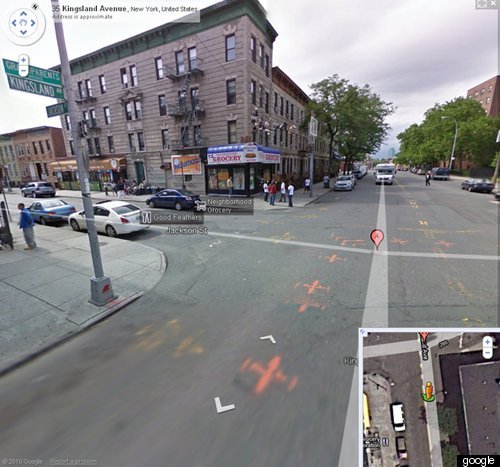 SUBSCRIBE AND FOLLOW
Get top stories and blog posts emailed to me each day. Newsletters may offer personalized content or advertisements.
Learn more