For the past year, Food52.com readers have been voting in weekly showdowns of reader-submitted recipes on a given theme. The winning recipes of each week will end up in Food52's upcoming cookbook, along with bios of the people who submitted them (Food52 explains the process in simple detail here).
Food52 and its co-founders Amanda Hesser and Merrill Stubbs have invited HuffPost Food readers to vote on week 10's contest (of the second year, and the second book).
This week's showdown is for the best gravy recipe.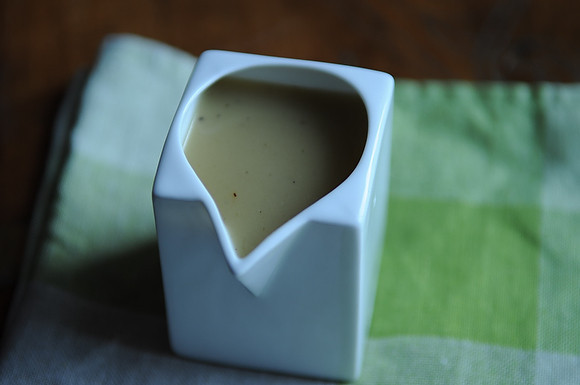 Photo: Sarah Shatz
Amanda and Merrill's notes on Cider-Sage Gravy on Food52.com:
ChrisandAmy's Vermont-inspired gravy would transform even the saddest, most dessicated turkey into a delicacy. It's ready ten minutes after the turkey emerges from the oven, and it's wonderfully smooth and lush, perfumed with the sweetness of apples and grassy sage. We made this in the roasting pan the second time, doubling the recipe because we had over 6 tablespoons of drippings, and we highly recommend it -- and don't strain out the lovely brown bits! - A&M
View the Cider-Sage Gravy recipe here.
Vegetarian Mushroom Thyme Gravy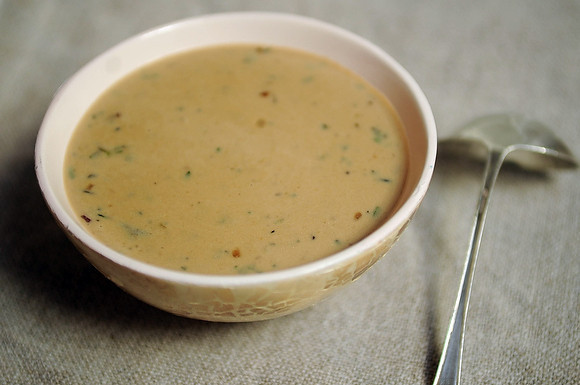 Photo: Sarah Shatz
Amanda and Merrill's notes on Vegetarian Mushroom Thyme Gravy on Food52.com:
Sticksnscones' mushroom gravy solves nearly every Thanksgiving dilemma there is. It's vegetarian-friendly, requires no pan drippings (ideal for when you're deep-frying your bird or when brining has rendered the drippings too salty), and comes together in no time, yet hides deceptively deep layers of flavor -- umami-rich dried mushrooms fortify the stock, and sauteed shallots, soy sauce, fresh thyme and sherry round out the rich but balanced sauce that we'd like to pretend is actually a soup. Heads up: One time we tested it, we accidentally used just 2 tablespoons of flour and ended up really liking that too -- it was less creamy and voluptuous, more free-flowing with a concentrated hit of mushroom flavor and color. - A&M
View the Vegetarian Mushroom Thyme Gravy recipe here.
SUBSCRIBE TO & FOLLOW THE MORNING EMAIL
The Morning Email helps you start your workday with everything you need to know: breaking news, entertainment and a dash of fun. Learn more