Chicago Mayor's Race: James Meeks, Rahm Emanuel And Danny Davis Announce Bids (PHOTOS)
This weekend, Rahm Emanuel, Danny Davis and James Meeks gathered supporters and made it official: they are running for mayor of Chicago.
So far, there are 12 people officially running for mayor. Many began turning in their petitions to the Chicago Board of Elections today, and all must have their 12,500 signatures board-verified by November 22.
Check out some photos of campaign announcements that happened Saturday and Sunday: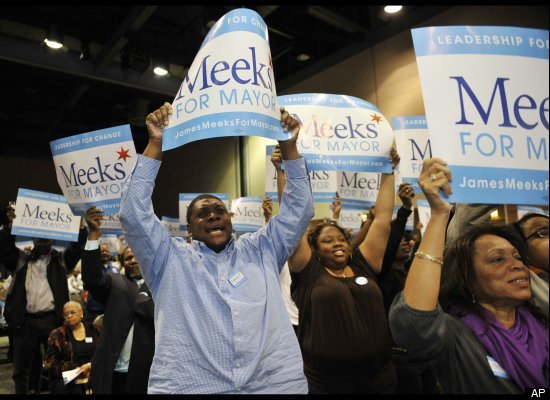 Total comments:
3
|
Post a Comment