14 Stunning Buddhist Temples in Mandalay, Burma (PHOTOS)
As mentioned before, we have a penchant for temples. And some of the most beautiful Buddhist temples and pagodas in the world are located in Burma. The ancient city of Bagan in the region of Mandalay contains over 15 temples from the 11th - 13th centuries, and is one of the richest archaeological sites in Asia. The Mandalay region itself has been the royal and political seat of power for hundreds of years, and is home to a plethora of spectacular temples, from where we have made our selection for this slideshow.
We would not recommend traveling to Burma under the current military regime. However, the release of pro-democracy leader Aung San Suu Kyi has inspired hope within Burma and around the world, and once the political and social situation improves, we're sure to be on the next flight to Rangoon.
Have you visited a spectacular Buddhist temple in Mandalay that's not on the list? Send us pictures!
Find a picture, click the participate button, add a title and upload your picture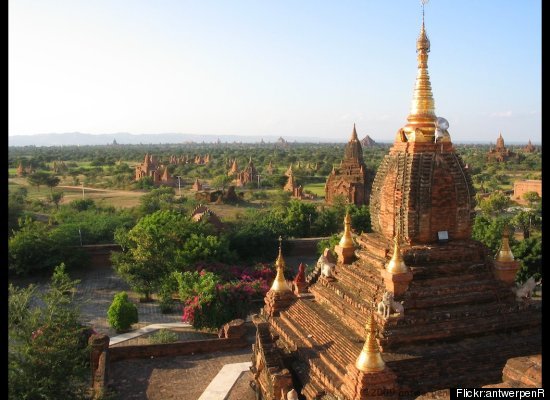 Total comments:
30
|
Post a Comment