Kelly Osbourne shows off her 112-pound bikini body on the cover of the new 'Shape.'
"I used to eat chips and cookies and drink soda all day long," she told the magazine. "I had to start making better choices. Now, when I'm full I stop eating!"
Kelly said her body issues made her turn to Vicodin and her stint on 'Dancing With the Stars' helped her slim down and maintain a 50-pound weight loss.
"I started losing weight and realized, 'Oh, it's true what they say: Diet and exercise really work!'" she said.
PHOTO: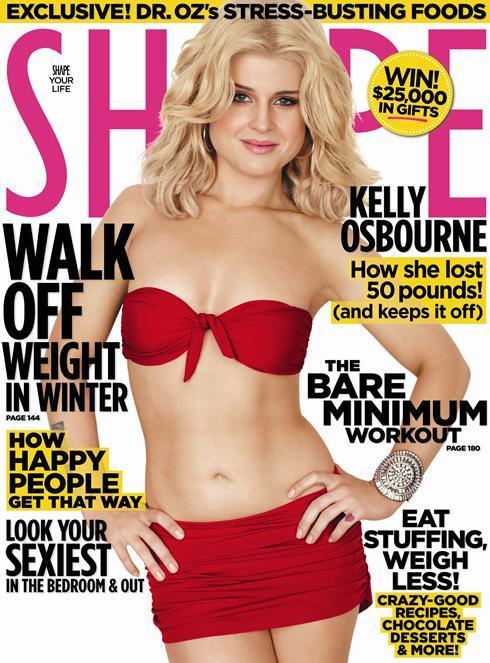 SUBSCRIBE AND FOLLOW
Get top stories and blog posts emailed to me each day. Newsletters may offer personalized content or advertisements.
Learn more