The Funniest Notes To Bad Parkers Ever Written (PHOTOS)
Most of us have been there: you're trying to enter or leave a parking space and can't because of someone else's terrible parking job. Who do these people think they are? Taking up two spaces or jutting your car out into the street just tells the world you don't know what you're doing. Obviously, the best way to handle this is with a passive (or not so passive) aggressive note on the offender's car. We looked for some of the funniest notes to bad parkers on the web, and now we want you to share your best ones with us. Snap a photo and upload it to our slideshow, and don't forget to vote for the funniest one!
We know a lot of you have left notes for terrible parkers before. Submit them below and we'll post the funniest ones!
Submit A Bad Parking Note
Find a photo, click the "add a slide" button, add a title and upload your picture!
Republican Or Just Special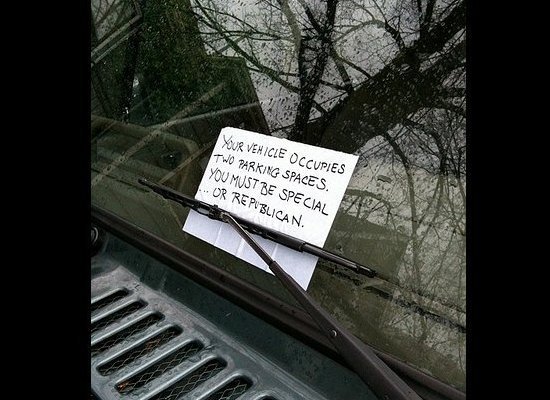 Total comments:
686
|
Post a Comment