*Scroll down for picture.*
After reportedly teasing a sequel to 'Angry Birds', 'Angry Birds' developer Rovio is now dropping hints about a holiday version of the popular gaming application.
A tweet from Tuesday links to a Finnish-language site, which features a screenshot of what appears to be a holiday edition of the 'Angry Birds' game.
According to a Google translation, the site claims that the new game could be available "before the beginning of December."
Pocket Gamer writes that a holiday 'Angry Birds' is likely, given the success of 'Angry Birds Halloween.' Meanwhile, Switched speculates that a possible 'Angry Birds Christmas' app would be available only for iOS devices.
So far, Rovio has neither confirmed nor denied the release of a holiday app, but a spokesperson for the company told The Huffington Post that an official statement is coming soon.
Take a look at the screenshot (below), and tell us if you think there could be a Holiday-edition 'Angry Birds' in the works.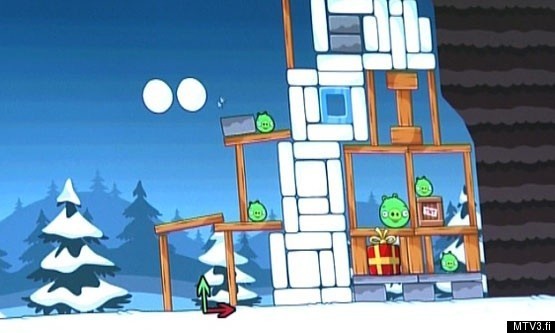 SUBSCRIBE AND FOLLOW
Get top stories and blog posts emailed to me each day. Newsletters may offer personalized content or advertisements.
Learn more